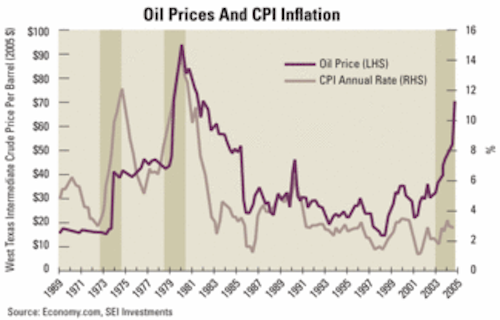 The phrase 'perfect storm' refers to the simultaneous occurrence of events which, individually, would be far less powerful than the result of their chance combination, so that even a slight change in any one aspect of the contributing event would lessen its overall impact.
If ever there were a 'perfect' time to invest in a greener fleet, it must be now. With $4.00 per gallon fuel prices forcing top mind awareness on MPG, fleet managers are turning to product innovations which help improve fuel economy. This, combined with environmental legislation for cleaner air, certainly have caused consideration of alternative solutions in the truck equipment industry.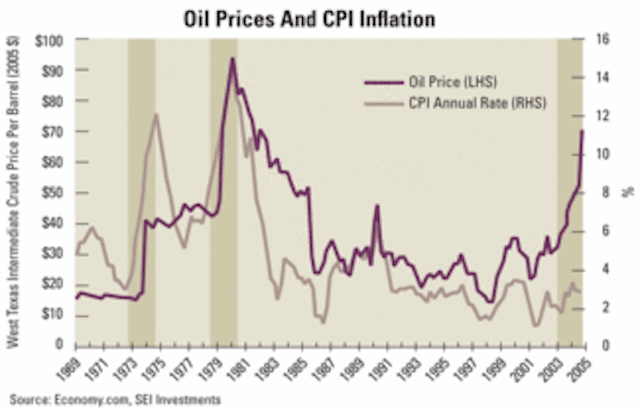 Click here to enlarge image
In the past four years, raw steel costs have increased 26 percent. Chances are, the prices you paid for a steel body in the past have been impacted considerably. Studies show that alternative lighter weight composite utility and service bodies can positively impact both operating budgets and the environment. In a recent study, a Ford F-350 with a 1500-pound service body was compared with the same chassis equipped with a 1000-pound service body. Over the course of one year the heavier body was found to have created 52 percent more emissions into the environment, used 2.6 percent more fuel, and increased the rate of which tires, brakes, and shocks required maintenance. Additionally, the weight savings of the lighter body offered more available payload.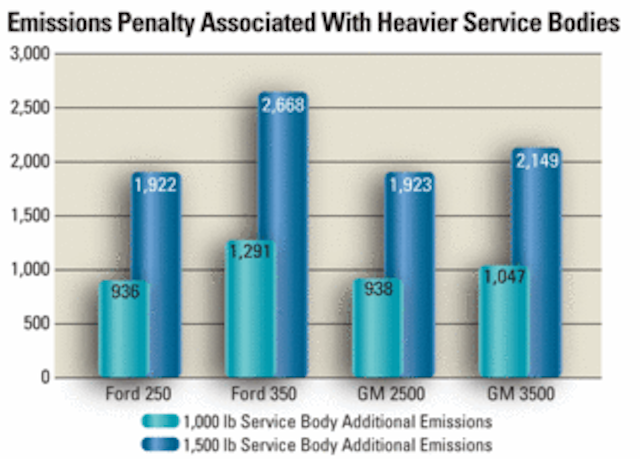 Click here to enlarge image
It is estimated that there are 70,975 service and utility bodies manufactured each year. Composite bodies currently make up little more than 5 percent of the market, but proof of the impending change is all around us. Such is the recent layoff of 3,500 General Motors employees — it is no coincidence these layoffs came from their less fuel efficient truck and SUV lines. Efficiency of fleet vehicles can no longer be postponed; the paramount need to implement lightweight solutions will make differences in longevity for those forward-thinking fleets that are able to adapt. Consider this, 75 percent of a vehicle's fuel consumption is weight-based. Composites continue to provide significant solutions in weight reduction and fuel economy providing ROI that cannot be realized with equivalent steel and aluminum bodies. In fact, many fleets use the same composite topper or service body through two or three chassis life cycles. Even more, fleets utilizing composites have found their life cost is less than that of units utilizing steel or aluminum, while averaging resale values of 35 to 50 percent higher.
Composites manufacturing utilizes a reverse mold process, which offers great flexibility in providing for varying load requirements and applications. For example, BrandFX Body Company utilizes a ½-inch PVC foam core in their compartment doors. The foam can provide flexibility in the event that a tool is closed in the door. The door flexes, and then returns to original form without damage; this same event in a steel door likely creates permanent damage.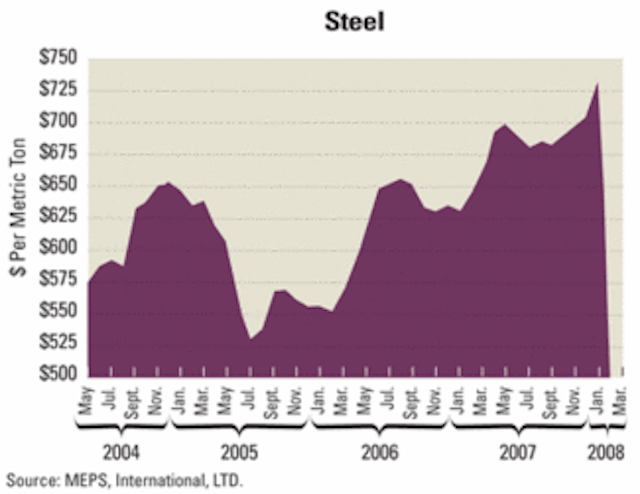 Click here to enlarge image
As composites technology continues to develop, its applications are boundless. Molded fiberglass and resin have produced extremely tough and stable materials able to replace steel and aluminum equipment while dramatically reducing weight and maintaining the ability to carry the same load. Most all manufacturing related to transport will be impacted by the emergence of composites manufacturing in the coming economy and resulting market. Design applications utilizing steel and aluminum will one day be considered an era gone by. Just as metal planes replaced wire and wood, composites are replacing steel and aluminum in the truck equipment industry.
Today, composites are used in a vast number of applications where both lightweight and strong qualities are required. Composite material is made up of two or more separate components. This combination is frequently fiberglass and resin. The resin bonds with the fibers in the curing process to produce an extremely tough and stable material. When fiberglass and resin combine, the property changes that occur create a final product different from the original materials. Composite service and utility bodies have demonstrated a high tolerance to cracks and fractures, able to flex 33º on its center without damage. Composites also offer a significant advantage over most metal structures in their ability to isolate a blunt impact to the affected area, where metallic structures conduct the impact throughout the structure. The design methods used in the manufacturing of metallic equipment contribute to this phenomenon with 90º angles and welded joints that succumb to cracks; these bodies are vulnerable to impact and rust. Composites offer sleek curved lines that are not only corrosion-free, rust-free, and visually appealing, but also contribute to less wind drag and better fuel economy.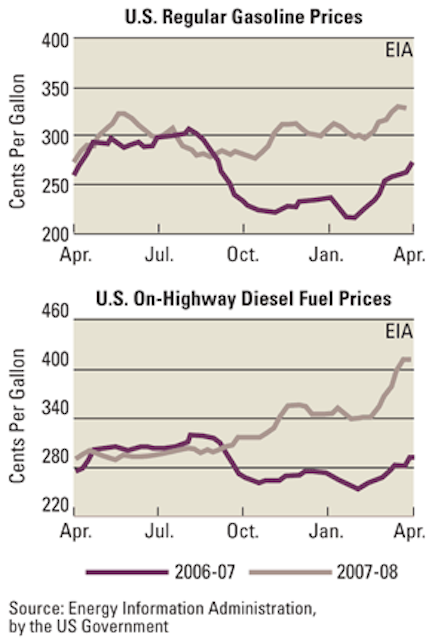 Click here to enlarge image
Studies conducted by Boeing indicated that utilizing composite in 38 percent of an aircraft structure could result in a 40 percent reduction in weight, and 33 percent fuel savings, as compared to a conventional metal aircraft. Consequently, the latest tactical aircraft incorporate many non-metal composite materials. United States Army combat vehicles are undergoing a change toward composite as well, since composite properties approach those of steel, and can reduce weight by as much as one ton per tank. Leading defense manufacturers anticipate there will be a day when we have 100 percent composite combat vehicles due to the technological progress and use of composite materials in their construction.
Given the current market and environmental concerns, ever-rising fuel and truck acquisition prices, there has never before been a better time for lightweight composite products in the truck equipment industry. What was once a rarity has become a necessity for reducing fleet operation costs today and its use will grow exponentially in the coming years.
BrandFX Body Company is a manufacturer of composite service bodies, line bodies, toppers, and inserts for the utility and contractor markets. In 2007 BrandFX became certified to ISO 9001:2000 with design, and the company continues to focus on the research and development of fuel-efficient, environmentally friendly, utility equipment. Their 600,000 square feet of manufacturing capacity incorporates all the latest technology. These and other high-efficiency provisions have positioned BrandFX Body Company to ride the wave of composites manufacturing all the way to the top.
Resources:
Lorn Nordeen, Composites in Combat, ETS News
Energy Advantage, Impact of Load, on Fuel Consumption and Emissions for Trucks Used as Service Vehicles, September 2005
About the Author: Carla Anglin has written articles on a range of topics regarding the benefits of composite truck bodies with a focus on fuel and environmental issues, and is currently a member of the Young Executives Network, of the National Truck Equipment Association.