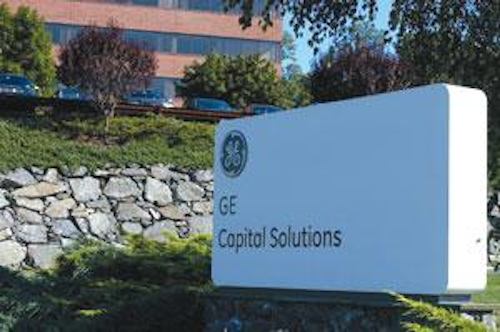 Close your eyes and imagine a very large parking lot filled with 800,000 assorted vehicles. Now picture this. Those vehicles belong to your company. They're an integral part of the operation, not to mention a big budget line item. It's your job to manage these assets effectively.
Considering that since 2005 gas prices have increased more than 40 percent and are forecasted to top $4 a gallon this year, holding the line on costs hasn't exactly gotten easier. Today, fuel accounts for one-third the costs of operating your fleet of vehicles.
On top of that, numerous states and other bodies are passing laws to stabilize CO2 emissions.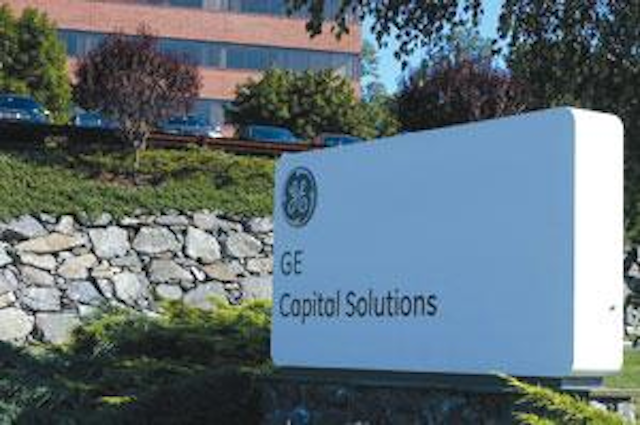 Click here to enlarge image
GE Capital Solutions Fleet Services is a leading strategic partner for commercial fleets, helping businesses of all sizes optimize the performance of their company's vehicles. Today, Fleet Services manages 800,000 vehicles for customers throughout North America, including utility companies.
Thanks to something called telematics, the job of efficiently managing vehicles has gotten a lot easier. Companies that are leveraging telematics solutions are realizing substantial gains. How substantial?
Customers that have deployed a telematics solution have on average experienced nearly a 20 percent improvement in customer retention. Work force and vehicle utilization has increased more than 25 percent while accidents have reduced by one-quarter. Overtime costs are cut by close to 15 percent while CO2 emissions have been cut by almost 40 percent. And perhaps most importantly, fuel costs have been reduced by close to 10 percent.
These improvements reflect significant cost savings, improved productivity and higher customer satisfaction.
So What is Telematics?
The term 'telematics' can mean different things to different people. Some would state that telematics is location monitoring while others would contend that it is vehicle condition monitoring.
Quite simply, 'telematics' is presenting information via a telecommunication medium. This type of a solution falls in the technology category of mobile resource management.
"The impact of telematics solutions on mobile resource management is often underappreciated. While the term 'telematics' is most often used in context of vehicles, it really should be synonamous with the management of all mobile resources," said Amit Jain, telematics product manager for GE Capital Solutions Fleet Services.
"Telematics solutions not only provide actionable intelligence on the location of a vehicle, but also its condition and use. Such information provides a vital view into the operator behavior and business processes," adds Jain. "Fleet related operational costs savings alone justify adoption of a telematics solution. However, once one starts taking into account the productivity and efficiency gains as a result of telematics, it makes adoption a much easier decision."
GE's telematics offering includes three inter-related program components.
Monitor includes visibility into the costs and measurement around how fleet assets are being utilized. A web-based, integrated solution provides actionable intelligence and complete visibility to events and costs related to customers' mobile resources including people and assets. It includes key performance metrics such as speed, fuel, idle-time, start/stops, emissions, miles driven, and unauthorized use. These metrics provide all-important benchmarks for future improvements. It also includes exception reports, which capture activities that are outside your company's vehicle use policy. For example, use of vehicle outside of company defined hours. Robust mapping, landmarks or points of interest related reporting and real-time alerts are also a standard feature.
Customers that adopt this solution can on average realize a one-to-three times return on their investment and annual savings for each unit (vehicle or truck) of $500-$1,620.
The next module (Manage) enables customers to receive custom reports and actionable recommendations from dedicated fleet experts at GE at a fraction of the cost of an internal resource. The experts proactively analyze the data available from the Monitor solution such as fleet utilization, performance and health, and provide recommendations targeted at cost reductions, productivity improvements, compliance, safety and security. Customers that take advantage of this service on average realize a two-to-five times return on investment and annual savings per unit up to $2,700.
Last but not least is the Optimize module, which helps customers maximize workforce productivity. Assistance with appointment scheduling, territory, daily and multi-day planning including daily route details with driving directions has shown to provide a two-to-fifteen times return on investment with annual savings per unit up to $15,000.
Helps Amtec Realize Big Savings
Started in 1972 and headquartered in Boca Raton, Florida, Amtec is a provider of outsourced solutions to the cable television, telecommunications and broadband services industries throughout North America, including Comcast, Time Warner, Cox Communications and others. According to Gene Hollenbeck, corporate director of Assets, Risk & Safety for Amtec, they began using Fleet Services' telematics offering in November 2007 on approximately 700 of its service vehicles.
"The big issues for us are controlling fuel costs, knowing where our service vehicles are and what they're doing. So far, telematics has been very good as we've seen tremendous reduction in minutes our vehicles are idling—upwards of 40 percenet in fact. That's a big savings for us and also helps reduce our CO2 emissions," says Gene. "We've seen significant reductions in driver speeding offenses too, which hopefully reduces our risk exposure. Overall, our experience with telematics has been very, very positive."
Utilities and Telematics
Telematics can be an especially powerful productivity and savings tool for utilities. "Independent contractors often comprise a large section of the workforce, and many tasks including installation and repair, or work on long-term infrastructure projects, are performed by crews instead of individuals, making the job of managing resources even more complex," says Jain.
"Planning and reporting tools are becoming increasingly critical to the sustenance of the utility business model. Optimizing field resources enables utilities in meeting not only internal mandates to cut costs, but also allows them to meet regulatory and customer needs as well. Insights into resource capacity, technician location, vehicle use and job status in real time enables managers to react more quickly to unplanned work.
According to Jain, the benefits of a single, automated resource scheduling system should not be underestimated. "Complex projects span over many days and require multiple resources. Integrated view of all mobile resources allows stakeholders to manage crews based on many factors such as technician skill set, resource availability, customer preference, overtime pay, and contractor use.
More than Telematics
Telematics is part of a wider service offering that GE Capital Solutions Fleet Services offers customers.
It includes fuel card and maintenance programs as well as integrated scenario modeling and lifecycle cost analysis tools that help customers select the most efficient vehicles for their fleet from both an environmental and cost perspective. GE also offers a Hybrid Rebate Program for companies that lease hybrid vehicles.
Add it all up and the picture is bright. GE Capital Solutions Fleet Services expects to be managing information through 1 million telematics units deployed in U.S. commercial vehicles, saving customers in the process up to $US400 million in fuel and 1.2 million metric tons of CO2.
Imagine that.
About the Authors: Stephen Ulanoski and Amit Jain are with GE Capital Solutions, Fleet Services.