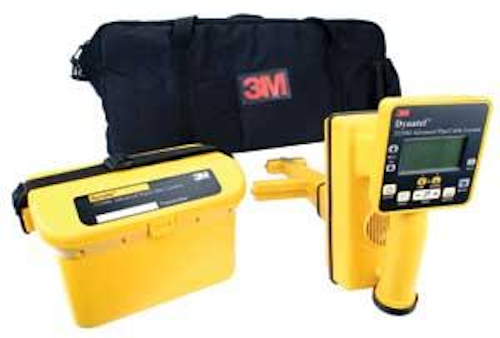 Sometimes you need more than just a hammer
By Paul Hull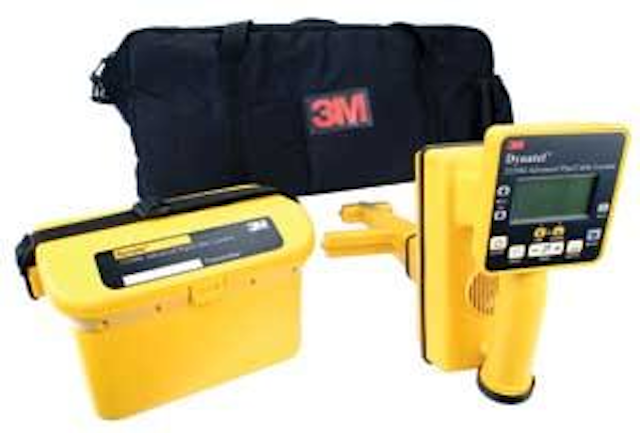 Click here to enlarge image
"You cannot be ready for disasters unless your crews have been provided with the right, usable tools for making repairs and re-installing power lines," observed Larry Kotars of Huskie Tools a couple of years ago. We were talking about the responses to Katrina's damage by utilities and contractors. The observation is as true of everyday work as it was of disaster response. You cannot expect your workers to produce the right results unless they have the right instruments, tools and equipment. Huskie makes a wide range of tools for utilities, so I've chosen one here whose specific usefulness caught my attention. The sidebar handle on the RECX-585YC battery-powered Scissor-Type Cutter allows the user to stabilize and balance the tool for the best results. This cutter has a 3.3-inch opening and is designed to cut copper and aluminum cables, as well as lead-sheathed telecommunications cables. The extremely large jaws and scissor-type blades mean easy cutting of large underground cables. This tool also has a built-in bypass cartridge to avoid cutter damage of those cables that are beyond its capacity. The open jaw design lets the user scoop up cables that are against a wall, on the ground, or in hard-to-reach places. It's clearly a tool designed by people who know the tricky situations in which utility technicians find themselves.
Many utility jobs require hand tools—for such tasks as crimping and stripping—but there are also the tools that may be better described as instruments. How deep are the other buried utilities where you need to dig? What is buried where? How can we tell the workers on site what they have to go around or below? What would be the best path for a trenchless, underground boring for new installations? All the data you need to know before the machines start running can be found, quickly and accurately, by the right instruments. If your need for such advanced equipment is only sporadic, you may feel it is better to hire outside experts to do that preparatory portion of the project. If you are involved in trenchless underground construction every day, you'll probably choose to own and run the equipment with your own crews. Whatever your task, it's likely that the most helpful equipment is readily available. You need to find it. Your local dealers can be helpful and so can magazines like Utility Products. Inside our pages you'll find stories of jobs similar to yours that were completed successfully, descriptions of instruments and tools that can help make your daily work more efficient, and profitable.
Here's an example of an instrument knowing what problems you may face on the job. The readability of what your instrument sees underground is important. Much of your locating work may be in bright sunlight and you will require a screen on which you can see the results. The MALA RAMAC/X3M has a monitor that provides the resolution you would expect from only the best laptop monitor, with a display that is fully readable in sunlight. The display is what is known as transreflective (TFT). Being able to read the screen easily in all climates is a practical plus offered by any instrument. This applies to metering tasks as well as to underground work. In fact, any display for any job should be readable in any weather. The readability of displays may be as practically important as their accuracy, for what good is the accuracy if you cannot see it?
Favorites and Others
All of us have favorite brands, whether we're talking about cars, trucks, clothes, tools, sports teams, or instruments. A warning given to me by several experienced utility workers is that we should not neglect the products of manufacturers other than our favorites or other than those prominently displayed by our local dealers. Some excellent new developments come from companies that are not yet household names and there are some makers who specialize in just what we need for certain jobs. I studied a few recent issues of this magazine to see what was offered in the advertisements and articles, to see if specific help for specific tasks was available (and possibly from a source that was unexpected to you and me).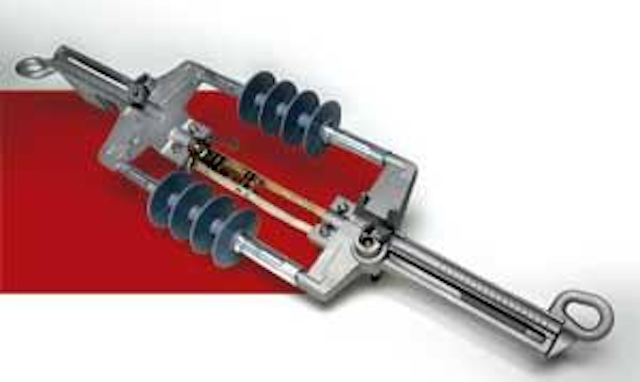 Click here to enlarge image
There is, for example, the 3M Dynatel Advanced Pipe/Cable detector Locator 2220M, with passive locating capabilities for CATV, CPS, and power detection. For overhead and underground cable placement, there's GMP. If you need instruments for power troubleshooting, you should certainly be aware of Hioki's Power Quality Analyzers, some of them handheld. Ripley, one of the best known names in tools, has introduced the Utility Tool line; they are power-driven end strippers that can reduce those job-stalling repetitive motion injuries to your technicians. For emergency repairs where switches and line fuses are not available, Hastings offers a new range of load pick-up tools, with a safety latch that prevents inadvertent firing.
"I didn't know they made that," is not a statement to be proud of, not if you're the manager or supervisor responsible for selecting the instruments and tools of your employees. We have a strong obligation to research what is available, especially for any tasks that seem to present frequent problems to your workers. With the Internet, and trade shows, and magazines, there is an abundance of information available. (Speaking of trade shows, it could be an excellent decision to attend and investigate the offerings at the Utility Products Conference and Expo next February in San Diego. You will probably find several instruments and tools to solve your special, nagging problems.)
Let's look at a few more companies mentioned in this magazine. Look at the capabilities of the instruments from Extech. "The key, as we've always said, was not to simply pile on more features," observes Jerry Blakeley, president of Extech, when discussing the addition of IF (InfraRed) non-contact thermometers to measuring devices. "We add those that make sense to the customer." The RadioRanger from E.O. Schweitzer Manufacturing (SEL) allows your crew to stay safe in their vehicle until an underground power fault is found. The Voltstik is simple and safe, designed to measure voltage phase to phase, and phase to ground in both overhead and underground applications within a medium voltage distribution system. It's from SensorLink. A new product from Burndy (the In-Line Disconnect) makes installation easier. Snap it directly on the line, twist the eyebolts, install the WJTAP components, cut the conductor and you've finished.
Who Knows What We Need for Special Work?
This may sound like an obvious answer, but it's one that is neglected. The best people to tell you what is needed in the way of special tools and instruments for special tasks are the people who do those tasks. Listen to them. The technician who expresses a wish for "something to do this, or that…" is not complaining. He or she is stating the results of in-the-field research. The technician knows that a particular task would go more smoothly and quickly if there were an instrument that could just… diagnose a certain problem, make the splicing more simple, avoid those frequent injuries to workers… That instrument probably exists. It's up to you to locate it.
Testing and measurement will always require special instruments, and they seem to be getting more accurate, fast, and efficient every year. AMR has attained a justified level of acceptance nationwide and the instruments that help you achieve its success deserve our praise. The most obvious advance in utility operations from a consumer's point of view has probably been mobile computing. It has become increasingly rare for a technician to be using pen and paper for field applications and that progress has benefited both utility and customer.
A typical area where it is both the equipment and the operator that determine the value of a procedure is in testing (and improving) power quality. Not only do you need to decide how much you should test but you should use only testing equipment that can establish, measure and record the power quality involved at a particular site. This understanding that the use of special instruments and tools also requires special skill from the technician may seem obvious but there have been many occasions when the technician has been handed a new instrument and told to use it in the future, with totally inadequate training as to its purpose and operation. In testing for power quality, for example, a technician could run what appeared to be a totally comprehensive series of tests that were, in reality, of little use to the utility.
Everybody senses that there is the right instrument or tool available to accomplish what has been ordered. It's the next step that is vital for everybody at the utility, whether it is electric, CATV, telecommunications, or whatever type is involved in a particular situation. That next step is to find the right, specialized instrument or tool, and to provide it to your workers, with good education for its use completed before it is used in the field. It's not difficult to find answers to your specialized equipment questions, and you save an impressive amount of time and money.