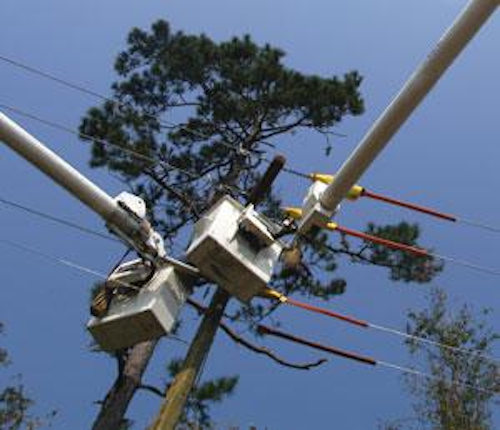 For those in the "lineman" profession, every day has the potential to bring the unexpected. Linemen must always think safety first, and be diligent when performing even the most routine tasks.
Every year dozens of linemen are either injured or killed due to unfortunate circumstances involving high voltage mishaps. According to the Safety Fireman's Archive, in 2002 alone more than 50 linemen in the United States were killed while on the job. Safe work procedures and personal protective equipment (PPE) greatly reduce exposure risks for linemen.
Employers should regularly review and revise, where applicable, safe work methods regarding the installation and removal of protective equipment, the positioning of aerial lift devices, and all procedures used in the construction and maintenance of power lines.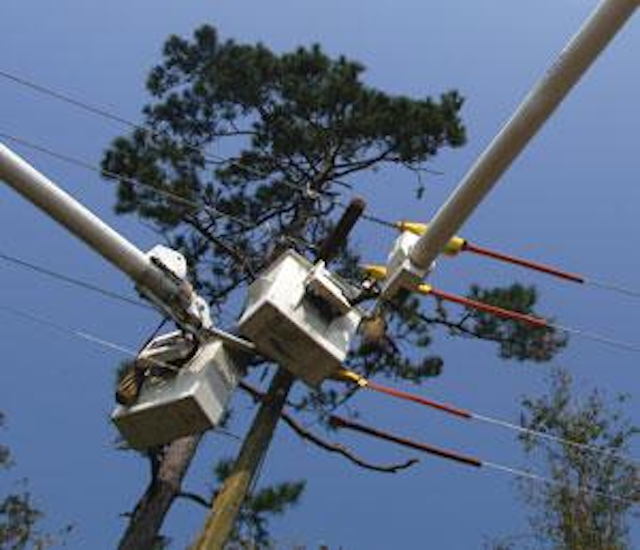 Click here to enlarge image
One type of equipment that is critical to safety, and is a necessity as part of a complete set of cover-up equipment, is the rubber blanket. The rubber blanket helps reduce accidental exposure to energized power lines, conductors and hardware. The flexibility to wrap, fold and maneuver the rubber blanket also allows such equipment as underground transformers and switchgear to be easily covered thus allowing adequate protection for the worker.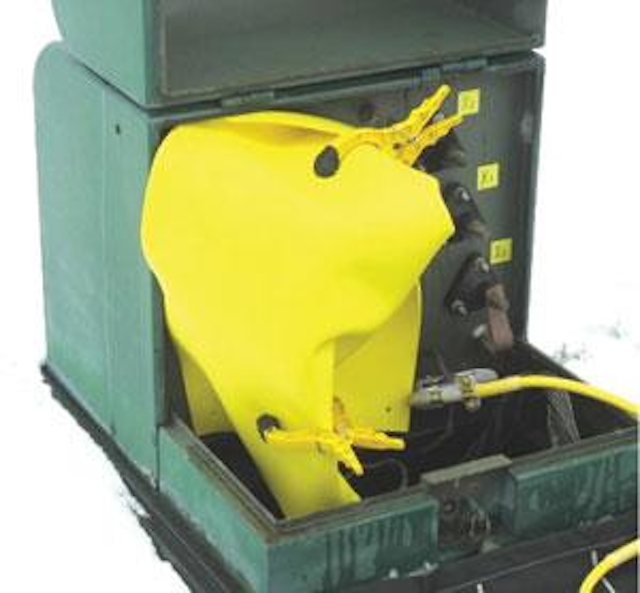 Cover-Up Underground Equipment
Click here to enlarge image
In many instances, where standard cover-up equipment such as line guards, pin covers, and dead-end covers cannot be used, rubber blankets can be formed around such equipment to offer adequate protection. When installing wrap lock ties on pin type and post type insulators, a slotted style rubber blanket can maximize the lineman's protection from ground potential when wrapping and forming the "tie" around the insulator.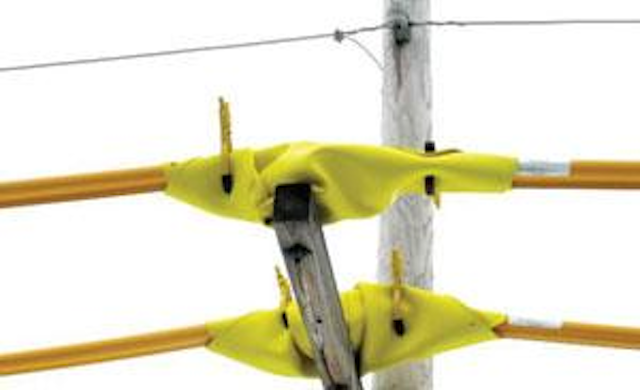 Cover Pins and Insulators
Click here to enlarge image
Hazards do exist in unexpected and unlikely places. When standing on the ground about to operate an air break switch, or standing on the ground and simply managing the control panel on a line truck or digger derrick truck, a rubber blanket can greatly enhance your measure of safety by eliminating the possibility of "step and touch" potentials. When properly utilized, a rubber blanket can help eliminate contact with other ground potentials.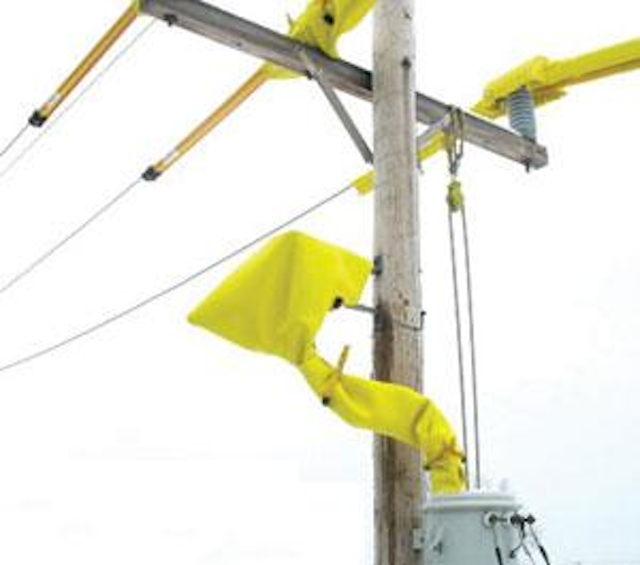 Cover-Up Overhead Distribution!
Click here to enlarge image
Rubber blankets do require a certain amount of care and inspection so that the necessary protection built in by the manufacturer is not mitigated in any way. Before each use rubber blankets should always be inspected for rips, tears, holes, punctures, embedded wire, ozone cutting and chemical deterioration. Should any of these defects be evident, the blanket should be removed from service. Included as part of a care and maintenance program, proper storage will play a role in the life of your rubber blankets. Just like your rubber gloves, rubber sleeves, and hot sticks, rubber blankets deserve the same type of watchful care and storage. Rubber blankets should be stored in canisters or roll-up covers to keep them protected when not in use. A closed or sealed storage container will keep your blanket protected from dirt, contamination, and loose hardware on a truck that could damage the blanket and reduce its life. Additionally, a periodic testing schedule should be maintained to ensure the integrity of the rubber blanket while it is in service.
The color of the blanket is also important. Companies like Hastings offer a "high visibility" safety yellow blanket that makes it easy for workers to detect contamination, carbon tracking, and other defects that may be harmful to the blanket.