Work trucks: Tailgate security product locks tailgate to truck
Safety products: Pop & Lock introduces THE GATEKEEPER, Universal Tailgate Lock (PL9900). This new product is a universal model that locks the tailgate to the truck.
Mar 6th, 2015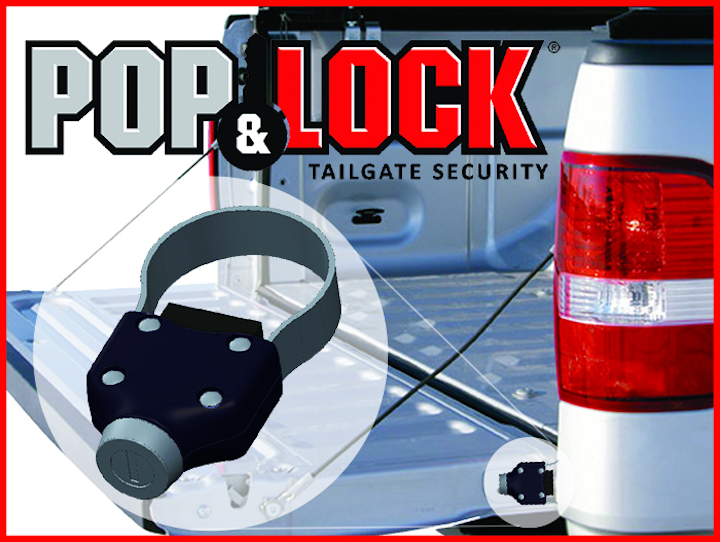 Utility trucks: Pop & Lock LLC, a worldwide provider of tailgate security products, announced the release of their newest product for tailgate security, THE GATEKEEPER (part no. PL9900). This new product is a universal model that locks the tailgate to the truck.
Designed to fit all truck platforms on the road today, the new PL9900 is designed similar to a padlock that fits around the tailgate hinge and locks the tailgate to the truck. Once locked into place, the tailgate can easily open and close but cannot be removed without the included key. As tailgate thefts are on the rise, the Gatekeeper is a terrific low cost option to help prevent your tailgate from being stolen. Installs in seconds with no special tools required.
"If there is one accessory every truck owner should have, this is it. With the cost of tailgates rapidly increasing due to emerging technologies such as back-up cameras and other electronics, they continue to be an easy, high value target for theft. The Gatekeeper's universal design installs easily and prevents tailgate theft even if your truck is unlocked. With a retail price below $28, it's far less than a consumer's insurance deductible," says Jeff Pierquet, VP of Sales and Marketing for Pop & Lock.
Pop & Lock was purchased in 2011 by VSI, Inc and relocated to Green Bay, WI. VSI has been an industry leader in lock and key services for more than 50 years. Founded in 1948 offering lock and key services in the locksmith industry, VSI began production for automotive and truck locks in 1989 and in 2004 became the primary supplier of vehicle locks to the North American Heavy Truck market. VSI recently was highlighted by the Inc. 5000 as one of the fastest growing private companies in America.
For more information about Pop & Lock or other products, click here to go to Utility Products' Buyers Guide.