Handheld computers: Trade in your old device
Rugged computers: Handheld Group announces device trade-in program, includes competing models.
Sep 9th, 2015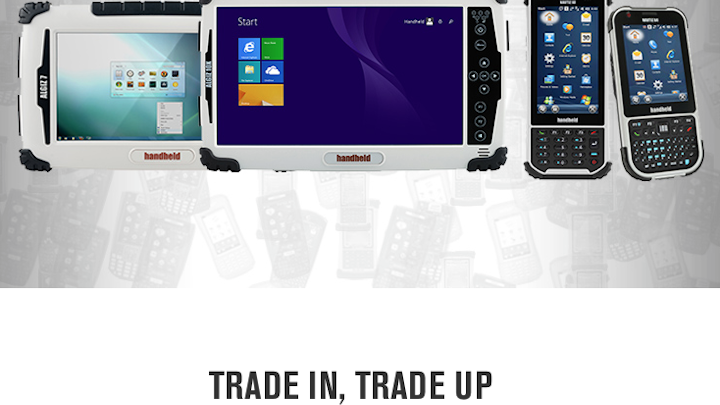 Utility equipment: Handheld Group, a supplier of rugged mobile computers, has announced a new trade-in program for used units including competitor's models. The program will accept a wide range of trade-ins and offer cash back toward new Handheld purchases.
Handheld's innovative lineup of rugged mobile devices includes handheld PDAs, tablets and notebook computers. Built to operate reliably and efficiently in harsh environmental conditions, these devices are ideal for fieldworkers in industries such as utilities, construction, logistics, public transportation, maintenance, military and security.
Handheld is now offering customers cash back when they trade in old units and purchase new Handheld devices. To participate, customers can simply contact Handheld for a valuation of the trade-in device and an estimate for the new purchase. Accept the quote, deploy your new Handheld device and get cash back ‹ it's that easy.
Additional details:
· Any Handheld device or competitive model may be eligible for trade-in. Ask us!
· Customers must purchase eligible Handheld rugged computers.
· To avoid gaps in productivity, Handheld can arrange to have you return used equipment after you've deployed your new devices.
· Valuation of equipment is an estimate. Actual value is confirmed when trade-in units are received and verified.
· Customers cover shipping cost for trade-in units.
· This offer cannot be combined with other promotions or special pricing.
"Handheld offers a wide selection of rugged mobile devices that bring efficiency, ergonomics, portability and true rugged computing to the harshest environments in the world," says Dale Kyle, President and CEO of Handheld US. "For countless Handheld customers, equipping mobile workforces with our rugged units has resulted in decreased expenditures, increased productivity and efficiency, fewer worker hours and better service and products. This trade-in program will allow even more customers to improve their businesses with Handheld."
Every Handheld device carries a minimum IP65 rating for protection against dust, sand and water. Many devices include built-in data collection features such as cameras, barcoding and imaging tools, and GPS modules. Handheld also offers a full lineup of product accessories including chargers, carriers and vehicle cradles.
For more information about the trade-in process, visit Handheld Group, or for other products, click here to go to Utility Products' Buyers Guide.