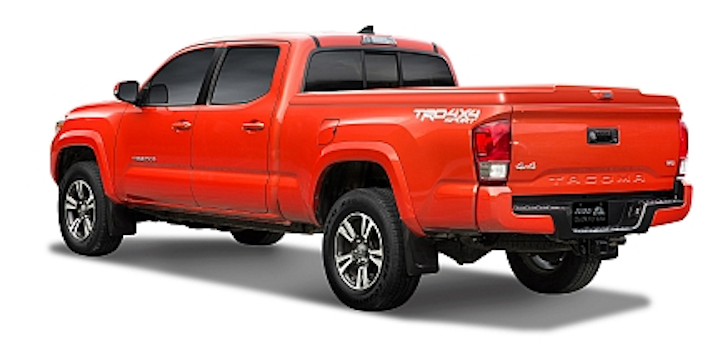 Available immediately, A.R.E. Accessories is offering the company's full range of well-designed fiberglass truck caps, tonneau covers and commercial products for the new 2016 Toyota Tacoma pickup. The complete line of A.R.E.'s quality-built truck caps is available for all cab and bed configurations for these mid-size pickup trucks.

To create an aerodynamic, secure and weatherproof storage area in the 2016 Tacoma's bed, A.R.E.'s fiberglass tonneau covers are durable, easy to open and close, and integrate seamlessly into the design of this new truck model.

For commercial applications, A.R.E. offers the rugged, customizable Deluxe Commercial Unit (DCU) and ToolMaster Series truck caps.

All A.R.E. products are painted to match the owner's truck using the exact OEM paint code for a high-quality appearance and are backed by a limited lifetime warranty for the life of the original pickup truck it is installed on.
For more information about A.R.E. Accessories or other products, click here to go to Utility Products' Buyers Guide.