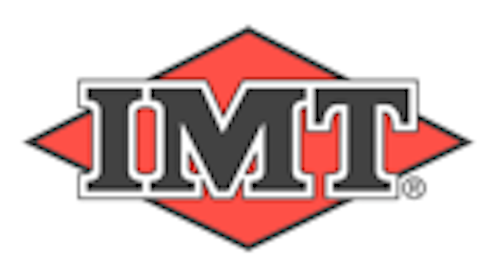 Utility vehicles: Iowa Mold Tooling Co. Inc. (IMT), an Oshkosh Corporation company, announces the addition of Industrial Truck Equipment (ITE) to its distributor network. Located in Oklahoma City, Oklahoma, ITE serves IMT customers in Central and Western Oklahoma. The full-service dealer offers a range of experience across the service truck industry.
ITE was founded in 2005 to service oil and gas markets by refurbishing wireline trucks and selling and installing service bodies, flat beds, cranes and other truck-mounted equipment. In addition to the oil and gas industry, ITE serves equipment dealers, public works, railroad, building supply, utility, construction, mining, government, airport, rental and refuse customers. ITE now offers IMT SiteStar® lube trucks and skids, IMT Dominator® mechanics trucks, telescopic cranes, air compressors and articulating cranes. ITE also provides IMT parts and service, with mobile field service available.
"We're pleased to welcome Industrial Truck Equipment to our distributor network," IMT Director of Sales Tim Gerbus said. "With its deep knowledge of the most common local applications, experience across industries and customer service focus, ITE is an ideal partner for IMT. Working with ITE, our customers in Oklahoma will find equipment to suit their business needs and receive unparalleled aftermarket service."
From its over 60,000-square-foot facility in Oklahoma City, ITE offers sales and service of truck-mounted equipment; mechanical and cosmetic refurbishment of trucks, trailers and truck-mounted equipment; crane repair, refurbishment and inspection; hydraulic equipment repair; and industrial sandblasting and coatings. The company also specializes in specialty paint and body crash repair on diverse trucks ranging from fire engines to cargo vans. ITE has also been recognized by the Oklahoma City Chamber of Commerce as one of the largest and fastest growing privately held businesses in the city.
"We're looking forward to our partnership with IMT as we strive to better serve our customers," said Larry Rose, owner of ITE. "Our customers expect the best equipment, and IMT service and lube trucks are in high demand for their quality and reliability. IMT and ITE both provide top-notch products and service, and we think it'll be a beneficial partnership."
About IMT
Iowa Mold Tooling Co., Inc., an Oshkosh Corporation [NYSE: OSK] company, began in 1961 as a business providing new tread designs for recapping tires. The company has grown to become the leading manufacturer and supplier of service vehicles, cranes, hydraulic loaders and air compressors for tire, mining, construction, material handling and utility markets around the world.
About Oshkosh Corporation
Oshkosh Corporation is a leading designer, manufacturer and marketer of a broad range of access equipment, commercial, fire & emergency, military and specialty vehicles and vehicle bodies. Oshkosh Corporation manufactures, distributes and services products under the brands of Oshkosh®, JLG®, Pierce®, McNeilus®, Jerr-Dan®, Frontline™, CON-E-CO®, London® and IMT®. Oshkosh products are valued worldwide by rental companies, concrete placement and refuse collection businesses, fire & emergency departments, municipal and airport services and defense forces, where high quality, superior performance, rugged reliability and long-term value are paramount.
®, TM All brand names referred to in this news release are trademarks of Oshkosh Corporation or its subsidiary companies.
For more information about IMT, Oshkosh, Industrial Truck Equipmentor other products, click here to go to Utility Products' Buyers Guide.