Construction equipment from Atlas Copco
Construction projects: Stewart & Stevenson now carrying Atlas Copco construction equipment in Atlantic area.
Apr 13th, 2015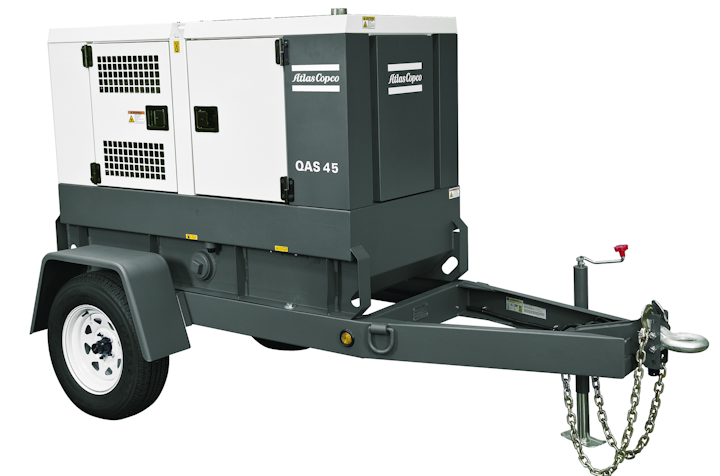 Light towers, generators and more: Atlas Copco announced that the Atlantic division of Stewart & Stevenson added Atlas Copco construction equipment to its fleet. The division will carry a variety of Atlas Copco products, from light towers and generators, to pumps, pneumatic tools and compressors.
For more than 50 years, Stewart & Stevenson has provided equipment and service to customers in the construction industry. It rents, sells and services a wide range of new and used equipment and parts, now including Atlas Copco equipment at its five locations in: Lodi, New Jersey; Piscataway, New Jersey; Middletown, Connecticut; Latham, New York and Marlborough, Massachusetts.
"We take pride in our customer service and reliability, which is why we chose to add Atlas Copco to our fleet," said Michael McGovern, senior vice president of Stewart & Stevenson. "Atlas Copco has a reputation for high quality and dependable equipment, something our customers rely on us for day in and day out."
Stewart & Stevenson provides prompt customer service with around-the-clock product support for customers regarding parts, service and rentals. It has more than 40 field service vehicles, which are available for dispatch to support customers.
Atlas Copco designs its machines for optimal productivity and to withstand day-to-day use in tough working conditions, making them an attractive option for contractors. McGovern explained that adding Atlas Copco equipment to its fleet allows the division to serve a wider range of customers and core markets, such as construction, industrial and mining. The line also gives Stewart & Stevenson customers a large breadth of products, which gives customers the opportunity to rent or purchase all their equipment at one venue.
"We are thrilled that Stewart & Stevenson is expanding its offering of construction, mining and industrial equipment with the addition of Atlas Copco products," said Eudes Defoe, mid-Atlantic regional channel manager at Atlas Copco Construction Equipment. "Its 24-hour response gives it an exceptional customer service reputation, and we are proud to work with so many respectable companies, including Stewart & Stevenson."
Atlas Copco is an industrial group with world-leading positions in compressors, expanders and air treatment systems, construction and mining equipment, power tools and assembly systems. With innovative products and services, Atlas Copco delivers solutions for sustainable productivity.
For more information about Atlas Copco or other products, click here to go to Utility Products' Buyers Guide.