Vehicle docking station from Gamber-Johnson
Mobile computer: Gamber-Johnson offers mobile powered docking station for Samsung Galaxy Tab Active Tablet
May 7th, 2015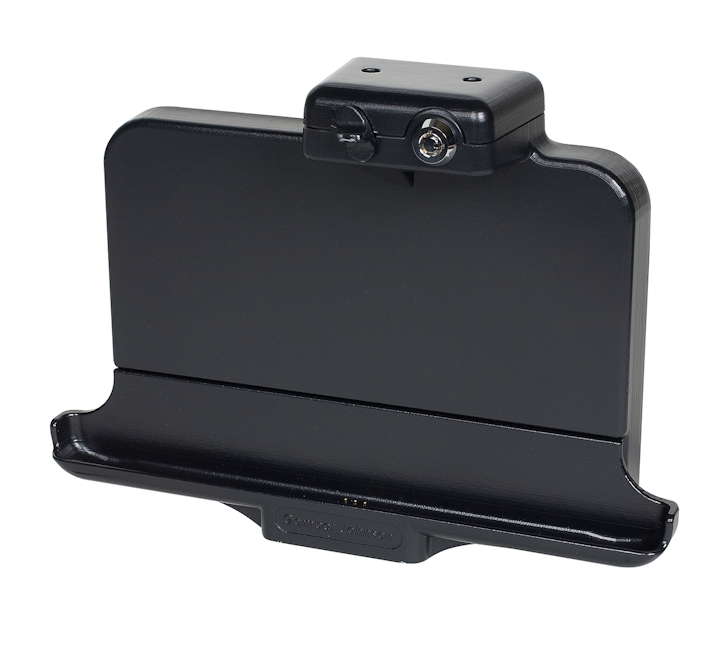 Tablet docking station: A powered docking station for the Samsung Galaxy Tab Active Tablet is a placeholder for the tablet in a vehicle. You don't have to leave the tablet on the seat or in your bag and reach for it when you need to use it. With the powered docking station, you can safely mount it in your vehicle and keep it in view of the driver. It allows the tablet to get charged and provides a constant-on power for running applications. With a docking station, it also offers a locking mechanism for added security and prevents the tablet from getting stolen.
Gamber-Johnson's docking station provides a convenient and safe way to utilize the tablet in your vehicle. The docking station can be plugged in directly into the cigarette jack of the vehicle to provide a constant power charge while the tablet is docked. The driver can quickly dock and undock the tablet when it is needed outside the vehicle; and the docking station's security-lock provides extra protection from theft when the tablet is left in the vehicle.
Install the docking station in a vehicle by simply attaching it to a mounting solution that utilizes the VESA 75 mounting pattern on the back of the docking station. A properly mounted docking station in a vehicle provides the driver a hands-free option for utilizing the Samsung tablet as a navigation device within the vehicle.
A sudden vehicle stop or front-end collision can make an unsecured object a deadly projectile in a vehicle become; securing the Samsung tablet in Gamber-Johnson's docking station will reduce the chances that the tablet could hit the driver in the event of an impact-collision.
For more information about Gamber-Johnson or other products, click here to go to Utility Products' Buyers Guide.