Fleet management: Fleet & Asset Intelligence information platform
Vehicle management system: Spireon launches Fleet & Asset Intelligence information platform. Comprehensive application suite expands mobile workforce management capabilities, optimizes performance for fleets of vehicles, trailers and other assets.
Feb 26th, 2015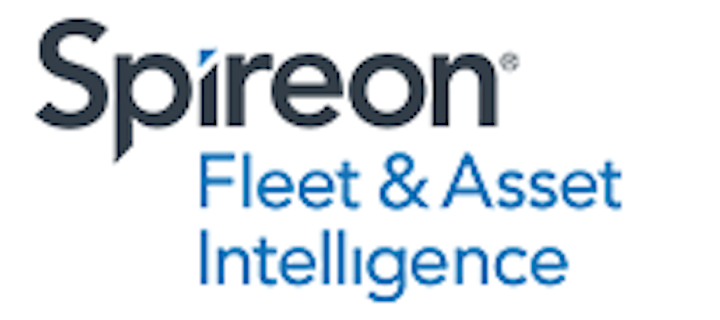 Fleet management systems: Spireon Inc., a provider of Mobile Resource Management (MRM) and Business Intelligence Solutions that connect companies to their mobile assets and workforces, announced the launch of its Fleet & Asset Intelligence (FAI) information platform. The new platform delivers a suite of ROI-focused applications that includes new workforce management features as well as greater flexibility, visibility and business performance optimization to the management of fleets of vehicles, trailers, remote equipment and other assets.
With the Fleet & Asset Intelligence platform, business owners and managers can choose the applications they need to support their current operational needs, with the flexibility to add on features and functionality as their business grows. The enhanced platform provides intelligent solutions for service vehicles, drivers, trailers, powered equipment, and mobile and remote assets. This application suite helps small, medium and enterprise service providers, transportation, logistics and fleet management companies, and others streamline their operations while reducing both operating and capital costs.
Spireon is also launching ServiceVision, its Field Service Management application for small and medium businesses. This mobile workforce management solution better facilitates job scheduling, allows for real-time multimedia two-way communication with field technicians, streamlines paperwork and improves customer service.
Spireon's FAI platform also offers:
• Real-time visibility: Companies can minimize risks associated with vehicle usage and driving while improving efficiency, increasing productivity and reducing overall transportation and staff costs. Customized reports help spot problem areas, allowing companies to continually optimize the performance of their operations and assets.
• Mixed fleet support: Fleet owners and managers can monitor and manage multiple asset types, for example, vehicles, assets and unpowered equipment.
• Advanced diagnostics: Companies can avoid downtime and maintain healthy vehicles through alerts triggered by engine fault codes.
• Compliance: Companies can remain compliant with industry metrics such as hours of service tracking as well as driver vehicle inspection reports.
• Advanced add-on features: New features include Driver ID, Garmin Integration with two-way messaging, and more.
• Improved driver performance and safety: Fleets can receive more detailed information on how the vehicle is being driven, such as tracking hard braking and hard acceleration, as well as compliance with posted speed.
"With this launch, Spireon is ushering in a new age of fleet and asset intelligence," says Spireon CEO Marc Brungger. "We are now able to bring a richer suite of applications to our customers, including our field service management and mixed fleet support. These advances will help us deliver stronger ROI-focused solutions that help customers improve asset management, gain increased visibility and optimize business performance."
About Spireon
Spireon, Inc., connects companies to their mobile assets and workforces, giving them powerful information platforms that turn data into actionable business intelligence. Headquartered in Irvine, CA, Spireon's leading Software-as-a-Service (SaaS)-based tools now support more than 2 million active subscribers through the company's vehicle finance and fleet telematics solutions, and trailer and asset intelligence GPS offerings.
Spireon's award-winning NSpire M2M intelligence platform provides unparalleled reliability and scalability, allowing the company to deliver ROI-focused solutions. The company's automotive solutions helps dealers and lenders put more of their customers into vehicles, while giving them the tools to make smarter lending decisions, protect their investment, ensure longer performing loans and improve their business fundamentals. Spireon's industry-leading fleet offerings provide real-time visibility into business operations, allowing owners and managers to optimize asset management, and improve driver satisfaction and retention.
For more information about Spireon or other products, click here to go to Utility Products' Buyers Guide.