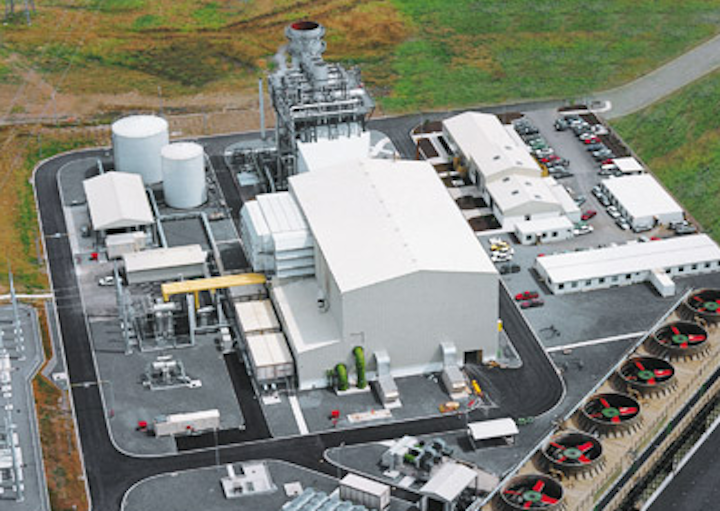 Dominion is developing a lot of new generating capacity, especially natural gas, in its regulated Virginia territory, and that's likely to continue, Dominion Chairman, President and CEO Thomas Farrell II said during a first quarter earnings call May 4.
During the past winter, Dominion commissioned the 1,300 MW Warren County combined-cycle natural gas plant. The company is currently 60 percent complete with construction of the 1,300 MW Brunswick County gas plant and will file papers with the State Corporation Commission (SCC) this summer seeking authorization to build the 1,600 MW Greensville County gas plant.
"I am highly-confident that we will need more generation construction in Virginia post Greensville County," Farrell said in response to a question from a Wall Street analyst. The need for new generation is driven both to meet load growth in Virginia and to comply with the carbon reduction mandate spawned by the Environmental Protection Agency (EPA) Clean Power Plan.
More new capacity, in addition to what's already been announced, will be needed over the next 10-to-15 years, Farrell said. The need will be "significant," the CEO said.
Also during the call, Dominion officials lauded the performance of the company's nuclear power fleet, which had a net capacity factor of almost 98 percent during the first quarter. Also, the company's newest coal plant, the Virginia City Hybrid Energy Center accomplished first ever six-month breaker-to-breaker run.
Also during the first quarter, the Virginia General Assembly modified base rate review process for electric utilities. This was brought about in part because of federal CO2 regulation. Dominion could potentially retire much of its coal-fired power fleet, but the process would be more orderly under the modified approach, officials said.
The Virginia legislation suspends biennial review until 2020-2021. Dominion will file its annual Integrated Resource Plan on July 1. The legislation also declared 500 MW of utility-scale solar in the public interest.
Dominion, has announced plans to invest $700 million to build 400 MW of solar energy. Dominion has also announced development of a 20 MW solar facility at its Remington power station.
The Brunswick gas plant is on schedule for mid-2016 operation date. Brunswick is 60 percent complete. There are more than 1,100 workers on-site, Farrell said. Dominion expects to file a certificate of need and rate rider for the 1,600 MW Greensville County project this summer. The project has an estimated cost of $1.3 billion. If approved by the SCC, the plant would begin operation in late 2018.
Dominion Virginia Power set a new winter peak demand of 21,651 MW. Favorable weather helped results, especially in February. "On the negative side margins from our merchants power plants were below expectations" largely due to lower-than-expected power prices in New England.
Dominion and its companies continue to be increasingly involved in natural gas infrastructure and pipeline issues. One financial analyst asked if Dominion was seeing increased opposition on projects such as the Atlantic Coast pipeline.
"The nature of the conversation has gotten louder," Farrell said. There is "more noise" these days on pipeline issues. At the same time, Dominion has already done about 80 percent of the surveying for the Atlantic Coast pipeline.
The Federal Energy Regulatory Commission (FERC) will also do a very professional review of all the information, Farrell said, adding "this is what they do."
All pipelines inevitably require some degree of rerouting and that's nothing new, although "the world has changed some," Farrell said. The CEO noted that many public meetings that have been held in connection with the Atlantic Pipeline project.
Atlantic Coast Pipeline LLC is composed of four major energy companies – Dominion, Duke Energy, Piedmont Natural Gas and AGL Resources. The joint venture partners plan to build and own the $4.5 billion-to-$5 billion pipeline, which would help meet the growing clean energy needs of Virginia and North Carolina by providing direct access to the burgeoning natural gas production in the Marcellus and Utica shale basins of West Virginia, Pennsylvania and Ohio.
Dominion also completed its purchase of the Carolina Gas Transmission company on April 1. The company was acquired through the Dominion Midstream Partners affiliate.
Engineering for the Cove Point Liquefaction project is 80 percent complete. Procurement of major equipment is on schedule.