Kauai solar farm partners with Tesla to boost capacity
A Kauai utility has increased its renewable energy generation to more than 40 percent thanks to Tesla batteries
Mar 14th, 2017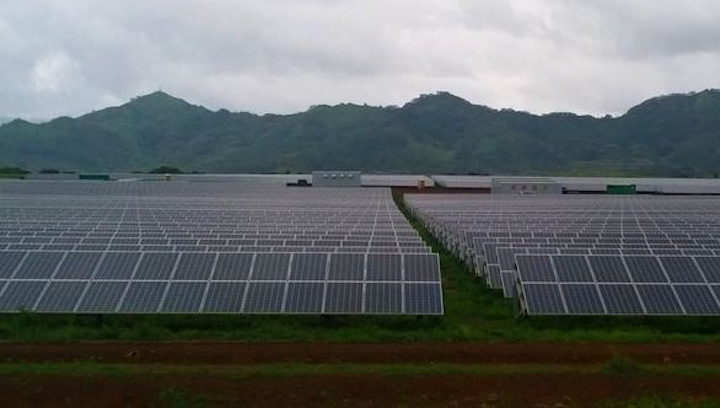 LIHUE, Hawaii (AP) — A Kauai utility has increased its renewable energy generation to more than 40 percent thanks to Tesla batteries.
Kauai Island Utility Cooperative boosted its solar capacity by connecting Tesla Powerpacks to the solar farm north if Lihue. The two companies held a blessing ceremony Wednesday for the 13-megawatt solar system.
The Tesla Powerpacks store enough power to service 4,500 homes during peak night demand with storage of 52 megawatts of power. Before connecting the powerpacks, Kauai's grid had reached the maximum amount of solar power it can take.
KIUC Chief Executive Officer Dave Bissell says the utility had been exploring battery technology for several years, but commercial batteries didn't make financial sense until the cooperative signed with Tesla in November.