Hawaii OKs solar farm with battery energy storage
The Hawaii Public Utilities Commission has approved a contract to build its largest solar farm connected to a battery system

Aug 2nd, 2017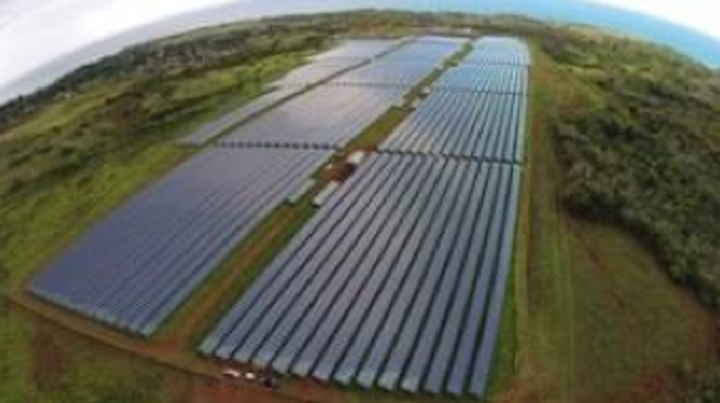 HONOLULU (AP) — The Hawaii Public Utilities Commission has approved a contract to build its largest solar farm connected to a battery system.
The Honolulu Star-Advertiser reports state regulators approved Friday the contract between Kauai Island Utility Cooperative and AES Distributed Energy Inc. to build the 28 MW solar photovoltaic plant with a 20 MW, five-hour energy storage system.
Kauai Island Utility Cooperative President and CEO David Bissell says the approval of the facility will boost the cooperative's renewable sourced generation to make up more than 50 percent of its energy portfolio. Bissell says the cooperative is working to reach that in the next 18 months.
Kauai Island Utility Cooperative says in its application that it will save members more than $97 million over the life of the project.