Vivint Solar, ChargePoint integrate rooftop solar, EV charging
Vivint Solar provides consumers a solution for powering their homes and vehicles with renewable energy
Sep 12th, 2017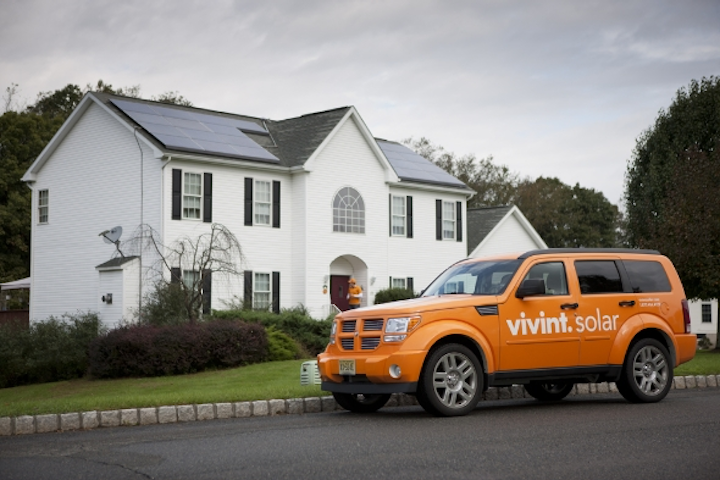 Vivint Solar, a residential solar power provider, announced a strategic agreement with ChargePoint, the world's largest electric vehicle (EV) charging network, to offer ChargePoint Home charging solutions and custom installations directly to residential customers.
Vivint Solar will work with ChargePoint and other strategic collaborators to provide solar power, the industry's most comprehensive residential product suite featuring a solar energy system, EV charger, home energy storage battery and smart home technology for intelligent energy management.
Compatible with any EV, ChargePoint Home brings innovation to the home garage, offering the smartest, smallest and most advanced home charging solution for EV drivers. ChargePoint Home charges EVs up to six times faster than a standard 110V outlet, delivering up to 25 miles of range per hour and using 40 percent less energy than a standard EV charger when not charging.
ChargePoint Home features a compact, slim design and is easy to manage with an app that enables drivers to schedule charging, start charging remotely and track energy usage and all charging in one place.
When EV drivers need to charge away from home, they can use more than 40,000 ChargePoint charging spots across North America. ChargePoint is the only charging company that offers a suite of solutions to serve EV drivers everywhere they go: at home, at work, around town and on a trip.
Vivint Solar provides consumers a solution for powering their homes and vehicles with renewable energy. Earlier this year, Vivint Solar expanded its core rooftop solar offering to include smart home energy management capabilities and home energy storage. With today's addition of ChargePoint Home residential chargers, Vivint Solar is now consumers' simplest way to find, install and service the most comprehensive suite of renewable energy technologies for the home.