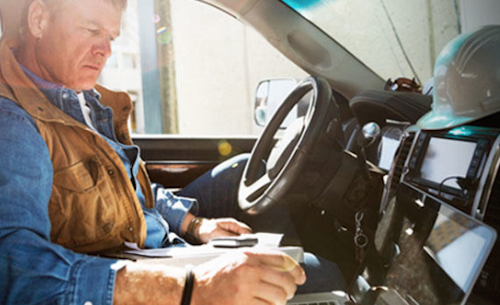 Fleet management: The US Department estimates that medium-duty trucks burn about 2.5 billion gallons of fuel while idling each year—or 6.7% of the total fuel they consume. According to research from Frost & Sullivan, companies that implement a telematics solution, can reduce idle time by up to 30%.
Whether public or private, large or small, every fleet can use help in controlling costs. That's why more and more fleet operators are turning to telematics as an effective solution for managing their fleets.
Telematics solutions can help you realize measurable results in the following cost-containment areas:
• Fuel Usage: Reduce idle time and speeding, prevent unauthorized use, improve routing efficiency, and more.
• Labor Costs: Reduce the amount of time spent behind the wheel and boost vehicle and driver productivity.
• Maintenance Expenses: Eliminate paperwork, set proactive maintenance reminders, and fix engine problems before they become costly issues.
• Insurance: Demonstrate how you are improving fleet safety to see if you are eligible to get insurance discounts.
Learn more about managing your fleet's costs - download Networkfleet's How to Use Telematics to Control Fleet Costs whitepaper today.
For more information about Verizon Networkfleetor other products, click here to go to Utility Products' Buyers Guide.