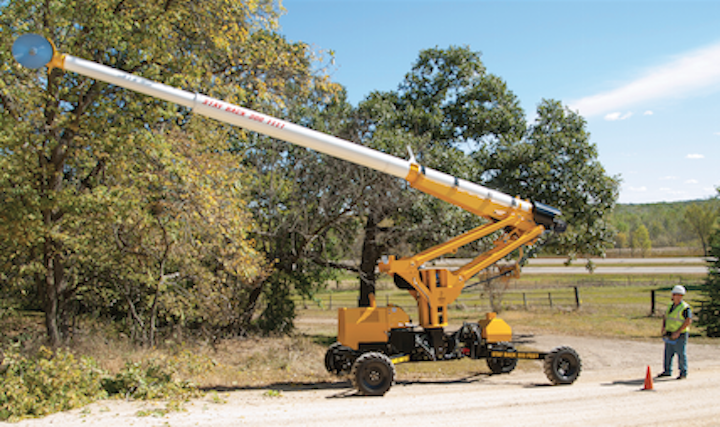 Line maintenance: Jarraff Industries' Mini-Jarraff Rear Lot Trimmer is specifically designed for residential and municipal tree trimming. A minimal footprint and compact profile allow the Mini-Jarraff to operate in areas where only climbing crews could go before. The patent pending self-leveling carrier allows it to travel on all types of terrain and eliminates the need for traditional outriggers.
The Mini-Jarraff can retract to 36-inch traveling width - small enough for standard gates and backyard fencing - bringing a new level of safety and productivity to rear lot and residential trimming operations. The remote controlled Mini-Jarraff offers a dynamic range of operation including a 360-degree rotation, rotating saw head for precision cutting and a 54-foot vertical reach.
For more information about Jarraff Industriesor other products, click here to go to Utility Products' Buyers Guide.