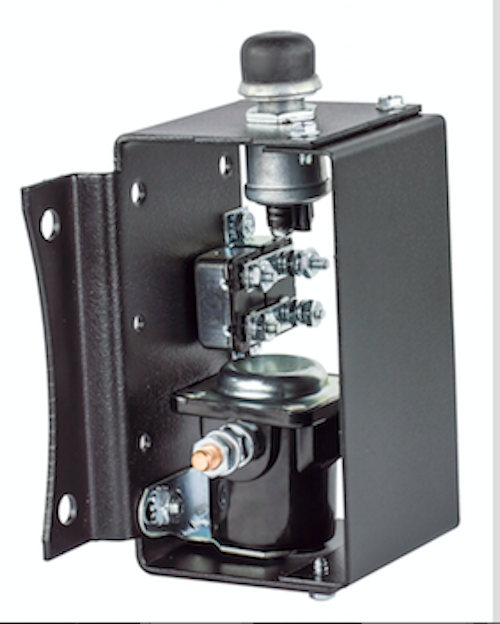 Safety equipment: Coxreels' Switch Box, available in open and closed variations, contains all of the necessary parts and components to make the motorized reel function in most service truckor trailer installations. The Switch Box mounts to the motor and contains a relay, circuit breaker, and switch. The relay activates the motor and the circuit breaker protects the vehicle from overload. The casing is made of high-quality steel and powder-coated for long-lasting durability.
The open variation of the Switch Box is available in 12-V DC and the closed variation is available in 12-V DC and 24-V DC. Both Switch Box variations contain a push button momentary switch. The Switch Box is sold separately from Coxreels' standard motorized reels.
Coxreels® has remained steadfast and focused on manufacturing high quality, industrial grade hose, cord, and cable reels with leading industry innovation since 1923. Offering a full product line serving the industry in every channel and application, Coxreels® takes great pride in designing, building, and supporting each and every product made exclusively in the U.S.A.
For more information about Coxreels or other products, click here to go to Utility Products' Buyers Guide.