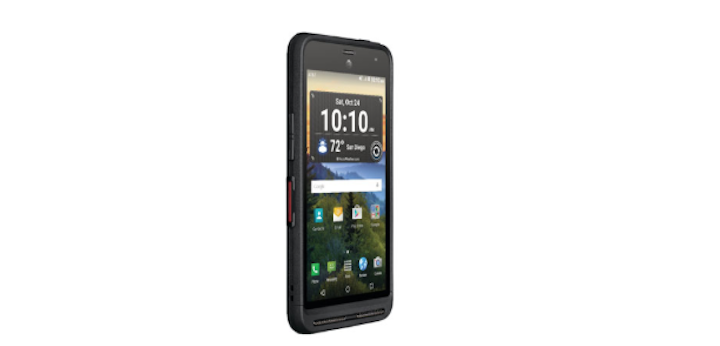 Utility supplies: Kyocera is rolling out two new rugged Kyocera rugged phonesto complement AT&T's existing rugged line. The new DuraForce XD, a ruggedized 4G LTE Android smartphone with a large 5.7-inch high-definition display, and the new DuraXE feature phone, join Kyocera's DuraForce smartphone to offer AT&T customers an unprecedented range of rugged devices designed to withstand harsh conditions.

The Kyocera DuraForce XD (AT&T)
· 5.7-inch display built for tough conditions, so the screen can still be used even when wet or when its owner wears gloves.
· Stands up to rain, dust, drops, and being under water.
· Has AT&T Enhanced Push-To-Talk (EPTT), 4G LTE support, a 1.6 GHz quad-core processor, and a 3,700 mAh battery.
· Launch date: January 8
· Price: $49.99 with a two-year wireless service agreement (CRU Only5) and the purchase of AT&T Enhanced Push-to-Talk, or$14.97 per month with $0 down on AT&T Next 24.
The Kyocera DuraXE (AT&T)
· A feature phone built for people who need strong performance in extreme conditions.
· IP68 certification for dust and water resistance, Military Standard 810G to survive drops and harsh weather conditions, and a display that¹s clearly visible outdoors.
· Dual-mic noise cancellation, so a construction worker or someone in a very noisy environment can still be heard clearly.
· Launch date: January 8
· Price: $49.99 w/ 2-year agreement and EPTT subscription, or $13.50 per month for 20 months on an AT&T Installment plan.
· Images: Kyocera DuraXE
Engineered to stand up to everyday "oops" as well as more extreme work or play activities, the Kyocera Hydro VIEW is equally perfect for a mom on the go or a tradesman out in the field. It can be wiped off with water to get rid of sticky messes or submerged in up to 3 feet of water for 30 minutes and still perform beautifully. And the Wet Touchscreen technology allows users to use the screen even with wet fingers ­ making it a great fit for winter or summer sports activities.

The Kyocera Hydro VIEW (Cricket)
· 5-inch display and IP57 dust and water resistance, which means the Hydro VIEW can be in up to 3 feet of water for 30 minutes.
· Wet Touchscreen technology supports using phone with wet fingers, so it's ideal for snowboarding or surfing trips.
· Continuous Shoot feature takes up to 30 photos by holding down shutter button
· Launch date: January 8
· Price: $79.99
For more information about Kyocera or other products, click here to go to Utility Products' Buyers Guide.