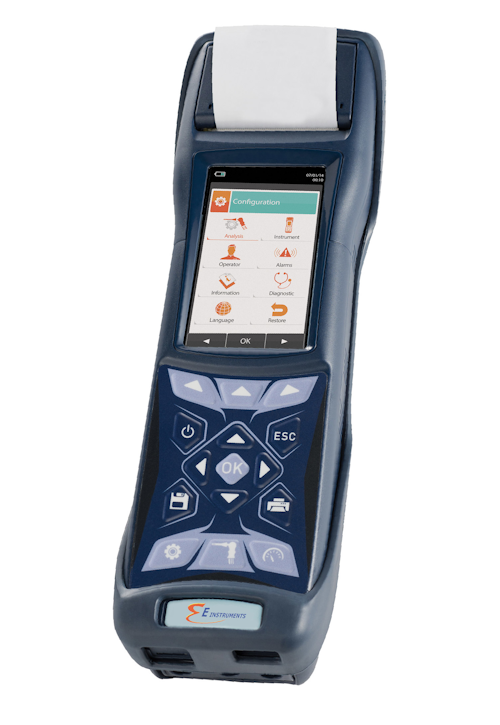 Utility equipment:E Instruments has released its Mobile Application for Android devices (Smartphones & Tablets). The app, titled, E Instruments Combustion Analyzer App, can be found in the Google Play store.
E Instruments Analyzer App allows you to interact with your E Instruments' combustion analyzer models 1500 or 4500 wirelessly through Bluetooth® communications.
You can pair your analyzer with a compatible Android Smartphone and/or tablet via Bluetooth® in order to:
- Remotely display data on your Android device
- Remotely save an analysis on the instrument
- Generate reports (csv, pdf, or xml format) and send it by e-mail from your device
- Load/Email a previously saved combustion analysis
For more information about E Instruments or other products, click here to go to Utility Products' Buyers Guide.