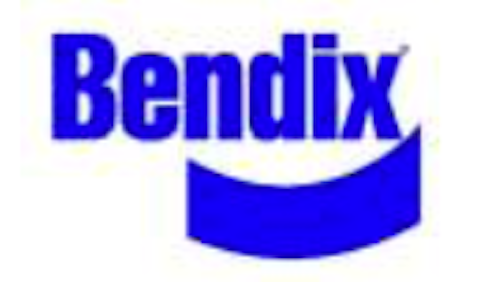 Fleet management: Navistar Inc. has added the Bendix® Wingman® Fusion driver assistance system as an option on its medium-duty International® DuraStar® line. Fusion is now available for order on the DuraStar and will begin production in June.
Bendix introduced Fusion in 2015, integrating and advancing a proven, road-tested suite of its safety technologies – radar, camera, the vehicle's brake system, and SafetyDirect® by Bendix CVS – into a comprehensive active safety solution. Built on the foundation of Bendix® ESP® Electronic Stability Program full-stability system, Fusion offers full stability; collision mitigation – including stationary vehicle braking; lane departure warning; and overspeed alert and action.
International Truck, a subsidiary of Navistar, is a strong supporter of Fusion. Navistar was the first truck manufacturer to offer the technology, making it available on its on-highway International® ProStar® trucks since the active safety system's introduction at the Mid-America Trucking Show in 2015.
"The applications and needs of North American fleets and owner-operators are wide- ranging, but safety knows no weight or size limitations," said Scott Burkhart, Bendix vice president – sales, marketing, and business development. "We're proud to provide Bendix Wingman Fusion for International, and to help drivers of their medium-duty vehicles – such as those in emergency services and construction – do their jobs more effectively, efficiently, and safely."
By gathering input through radar, video, and the vehicle's brakes, Bendix® Wingman® FusionTM helps drivers mitigate a variety of crash situations, from rear-end collisions and sideswipe crashes to rollover and loss-of-control events. Additionally, data from the system can help fleets and drivers understand what occurred in a specific event and take steps to better address the issue in the future.
Fusion's combination of sensors and video information, analyzed through powerful next- generation computing, creates a highly detailed and accurate data picture using deep, multi- system integration. The system realizes events sooner – alerting the driver and decreasing the vehicle's speed up to twice as much – to help the driver mitigate potential collisions or lessen their severity, typically with fewer false alerts and interventions. Fusion's camera is powered by the Mobileye System-on-Chip EyeQ processor with state-of-the-art-vision algorithms.
"Our uptime philosophy goes beyond our product quality," said Bill Kozek, Navistar president, Trucks and Parts. "Uptime is also dependent on the safety of a driver during operation of our trucks, and our goal is to offer the most innovative solutions to prevent any disruption of an operator's ability to fulfill their job."
Bendix, the North American leader in the development and manufacture of active safety and braking solutions for commercial vehicles, stresses that there is no substitute for skilled, safe drivers practicing safe driving habits, supported by proactive, ongoing driver training programs. While safety systems such as Wingman Fusion help the men and women behind the wheel to be safer, they are not intended to enable or encourage aggressive driving, and responsibility for safe operation of any vehicle remains with the driver at all times.
The Wingman Fusion system is part of Bendix's ever-growing portfolio of technology that delivers on safety, plus other areas critical to the success of fleets and owner-operators: reliability, performance and efficiency, and lower cost of vehicle ownership. Stronger return on investment in advanced equipment and systems encourages their adoption, improving everyone's safety on the road.
About Bendix Commercial Vehicle Systems LLC
Bendix Commercial Vehicle Systems, a member of the Knorr-Bremse Group, develops and supplies leading-edge active safety technologies, energy management solutions, and air brake charging and control systems and components under the Bendix® brand name for medium- and heavy-duty trucks, tractors, trailers, buses, and other commercial vehicles throughout North America. An industry pioneer, employing more than 3,000 people, Bendix is driven to deliver solutions for improved vehicle safety, performance, and overall operating cost. Bendix is headquartered in Elyria, Ohio, with manufacturing plants in Bowling Green, Kentucky; Huntington, Indiana; North Aurora, Illinois; and Acuña, Mexico.
For more information about Bendix or other products, click here to go to Utility Products' Buyers Guide.