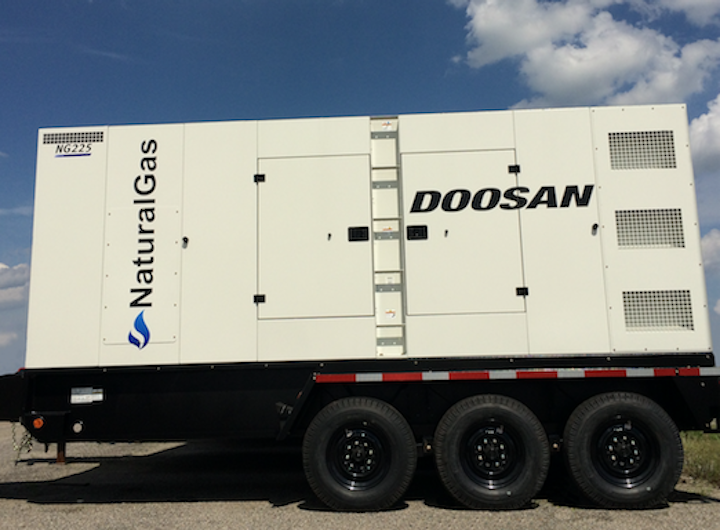 Utility equipment: Doosan Portable Power offers paralleling capabilities for the NG225 and NG295 models of its natural gas generator product line. Paralleling natural gas generators are useful where remote locations, emissions regulations and 24-hour production schedules pose challenges for operators. Paralleling multiple natural gas units together avoids downtime while still achieving acceptable emissions levels by consuming wellhead natural gas as a fuel source.
Paralleling generators share the load, and should one machine shut down or need to be taken offline for scheduled maintenance, the other unit seamlessly takes on the full load, preventing any lost production time.
Doosan Portable Power natural gas generators use a factory-installed paralleling solution that is built into the machine design. The units include a new control panel and electronically controlled circuit breaker that ensures the machines effectively communicate, bringing the units into synchronization without risk of system failure or machine damage that can occur when paralleling conditions are not precisely met.
For more information about Doosan Portable Power or other products, click here to go to Utility Products' Buyers Guide.