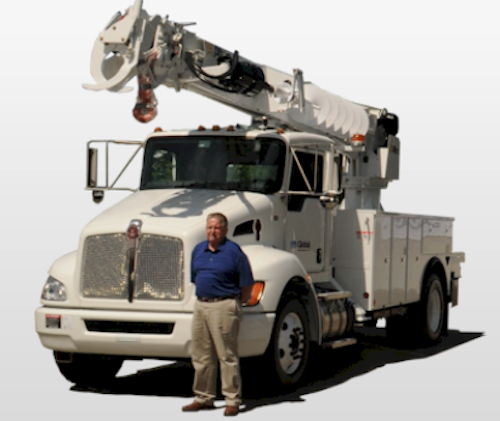 Fleet management: The 63rd annual Electric Utility Fleet Managers Conference held June 5-8 in Williamsburg, Virginia, was a success on all fronts. "The comprehensive educational program, equipment exhibits and networking opportunities at EUFMC attracted 128 fleet executives from more than 70 investor-owned electric utilities, electric cooperatives and electrical contractors from the U.S. and Canada," said Jack Abraham, EUFMC President and Fleet Manager at Nova Scotia Power. "The unique atmosphere and value of this conference continues to generate interest among a growing number of fleets, including 42 first-time attendees this year."

Solutions for Managing a Progressive Fleet, the 2016 EUFMC General Session, featured presentations by fleet executives, industry experts and suppliers. Eric Pike, Chairman and CEO of Pike Corporation, a leading national and international supplier of engineering, construction, and maintenance and storm restoration services for the power and communications industry, kicked off the educational program as keynote speaker.

Covering Disruptions in the Utility Industry, Pike discussed economic, technology and customer related factors. "Power consumption is a challenge for utilities because while there is customer growth, there is no load growth," he said. "What we can do is focus on our core competencies and on adding not just customer value, but on adding what the customer values, and the distribution fleet is integral to that effort."

The 2016 EUFMC agenda also included fleet discussions on Data Driven Progress, Connect, Optimize and Automate Telematics, Fleet Electrification, and Workforce Technology. Presentations at the conference educational sessions also covered Safety, Limiting Liability, a Regulatory and Legislative Update, and Climate Change & Weather Extremes. Roundtables brought fleet executives and suppliers together to address common challenges by sharing best practices.

Developing a Great Team was the subject of NFL Legend and Pro Football Hall of Famer Mike Singletary's address to EUFMC attendees. There are three characteristics of a great team, he noted, including ownership by people who own opportunities and share what to do to be successful, and workmanship as seen in a strong work ethic. Leadership, however, is what leads to great companies and organizations.

"Great leaders make decisions based on input from everyone and they put the team first because they understand that those choices have consequences," Singletary said. "Leaders challenge the right people and give them the tools they need. If you're going to be a great leader, your challenge is to be courageous and to always give it your best."

Special Thanks
A hallmark of EUFMC is the support the conference receives from manufacturers and suppliers, including Sponsors that are recognized annually. In 2016, as it has done in the past, EUFMC also took the time to honor one of its longest standing vendor representatives, Ron Norris, VP Strategic Accounts at Terex.

"Ronnie has been a fixture at EUFMC for 38 years," said Jack Abraham. "Using his vast knowledge of equipment and industry issues, he's helped guide our educational program, as both a participant in planning meetings for the conference and as a frequent presenter. At Terex, he is also deeply involved in activities that help foster better work practices and a safer working environment here in North America and around the globe. For us, his dedication to this conference is not only unparalleled in many ways; it's something for which we can all be grateful."

On Display
EUFMC also hosts an annual utility equipment demonstration that features more than 60 educational and technical presentations by suppliers detailing the design features, specifications, capabilities and benefits of their latest technologies for electric utilities, and an equipment show that is the site of over 60 displays. In 2016, 325 representatives from almost 100 companies, including three new exhibitors, attended the conference.
For more information about EUFMC or other products, click here to go to Utility Products' Buyers Guide.