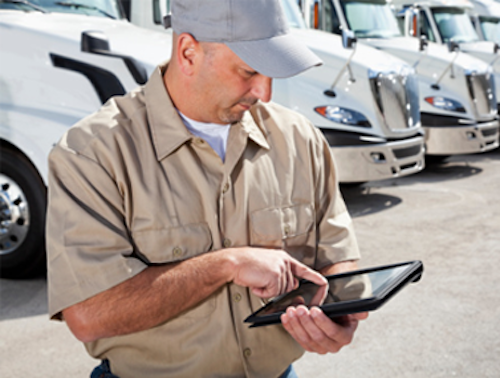 Vehicle tracking: Whether you own a local plumbing company or the HVAC business in town, small business decision makers must be savvy when it comes to investing in the right technology to help drive business while keeping a critical eye on the bottom line. That's why affordable and reliable fleet management solutions for small businesses are such a smart and appealing bet.

Today, Verizon Networkfleet, a leading provider of comprehensive fleet management solutions, launched Expressfleet, a new, cost-effective and easy-to-install solution for small business owners to meet their fleet management needs. With innovative technology designed to provide a complete view of a fleet's performance, owners can keep their vehicles on the road and out of the garage for costly repairs, monitor unsafe driving behavior, reduce fuel usage and ensure that drivers and technicians can be as efficient and effective as possible. Key features include:

· Ease of use – Plugs directly into the On Board Diagnostic port on most vehicles with no harness or cables needed, and the Fleet Management Web Portal provides easy access to diagnostic reports, safety and efficiency reporting and more.
· Maintenance Reminders – Make sure your vehicles are operating smoothly and are getting all needed maintenance. Reduce risk of breakdowns by keeping track of service records and keep your fleet healthy.
· Speed and Boundary Activity Alerts – Know in real time if a driver exceeds pre-set speed thresholds or arrives at a designated location.
· Vehicle Location & Stolen Vehicle Location Assistance – Allows small businesses to have visibility into their fleet for a reliable look at their assets 24/7, and if the worst happens, help law enforcement track a stolen vehicle by pinpointing its location.
· Vehicle Diagnostics – Reoccurring reports predict and prevent mechanical issues before they become bigger problems.

"With Expressfleet, we've created a powerful tool to help small businesses run their operations smoothly and cut unnecessary costs by empowering them with the information they need. The product's key features drive safety, efficiency and utilization, reduce operational costs and idle time, and track necessary vehicle repairs, which ultimately fuels business growth," said Shane Scoville, vice president, Verizon Telematics.

In related news, Verizon Networkfleet has also launched a new driver mobile app designed to keep drivers connected and improve efficiency by helping to streamline routes and facilitate better planning.

Verizon Telematics, which includes the Networkfleet product suite, is focused on making cars smarter, safer and more connected. Verizon Telematics operates in more than 40 markets around the world and offers comprehensive services to consumers, automakers, and dealers, providing technological and service expertise to power connected-vehicle products around the world.

For more information about Verizon Networkfleet or other products, click here to go to Utility Products' Buyers Guide.