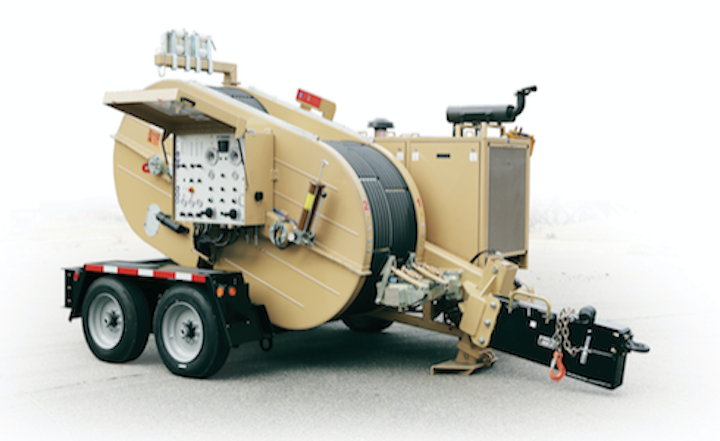 Construction equipment: The AFB506 hydraulic puller-tensioner from Condux Tesmec provides utilities and utility contractors the ability to improve productivity and efficiency, while limiting downtime and improving jobsite safety. The AFB506 is designed for stringing one or two ropes or bundled conductors, and features two pairs of bull-wheels with completely independent controls. The unit offers 2 x 10,100 lbf (2 x 45 kN) or 1 x 20,200 lbf (1 x 90 kN) of pulling force.
The bull-wheel grooves on the AFB506 are made from wear-proof nylon sectors. Wear-proof thermally and chemically treated steel bull-wheel grooves are also available.
Condux Tesmec puller-tensioners are able to tension and pull at the same speed and force, and offer industry leading features like negative self-acting hydraulic brakes, integrated hydraulic dynamometers, hydraulic cooling systems, advanced user controls and more.
A full line of productivity-enhancing conductor stringing tools and accessories is also available including anti-twist rope, conductor blocks, helicopter blocks, reel winders, reel stands and more.
For more information about Condux Tesmec or other products, click here to go to Utility Products' Buyers Guide.