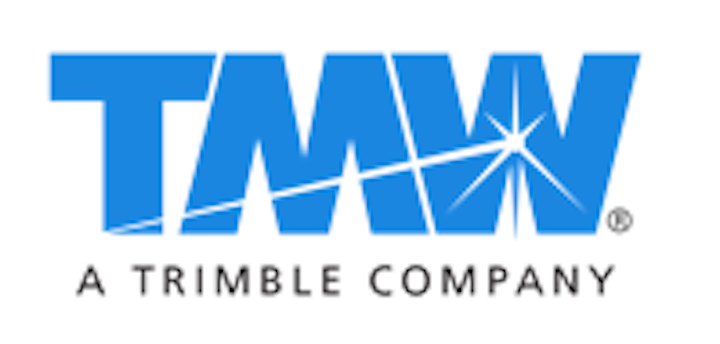 Utility vehicles: TMW Systems has introduced a mobile web interface for the transportation industry that enables drivers to review and manage trip details, messages and other important information through their Android or iOS mobile devices. The new solution, IES Mobile® Driver, is available for commercial and private carriers using the Innovative IES®, IES Access, and Access Plus transportation management solutions. TMW earlier introduced a corresponding mobile web interface, IES Mobile Dispatch, that enables fleet managers and dispatchers to perform a broad range of business processes using their smart phones or other mobile devices.
The IES Mobile Driver web interface connects the driver with key information related to their current trip, including load details, customer order, stops and contacts. Drivers also can use the solution to monitor Hours of Service (HOS), read messages, view current routes and examine their paycheck information.
"This powerful new mobile platform gives a fleet's front-line professionals the information and operational tools needed to make the right decisions at critical points within the transportation lifecycle," said David Wangler, president of TMW Systems. "Our new IES Mobile solutions eliminate many of the traditional communication gaps that can affect customer satisfaction, fleet profitability and driver loyalty."
Drivers logging in to the new IES Mobile Driver interface are presented with a user-friendly dashboard with prompts for information on their trips and HOS. Available trip details include Current Trip (tractor and trailer codes, order number, average speed for order, and number of miles to destination); Load (dimensions, delivery, contact, next stop, temperatures, loaded/empty miles, deadhead percentage, last location, and time reported); Order (customers, contacts, origin/destination, commodity, and trailer pallet balance); and Stops (number, type, customer name/city, appointment, ETA, actual arrival/departure times, and dates).
The driver hours tab includes an extensive breakdown of current-day HOS information as well as number of hours driven in the past eight days and hours available to drive in the current week.
IES Mobile Driver also enables the user to view his or her current route on a local map and view details – including type, order number, customer, commodity, address, scheduled appointment, and ETA – about each stop.
About TMW Systems
TMW is a leading transportation software provider to commercial and private fleets, brokerage and 3PL organizations. Founded in 1983, TMW has focused on providing enterprise software to the transportation industry, including asset-based and non-asset-based operations as well as heavy-duty vehicle service centers. With offices in Cleveland, Dallas, Indianapolis, Nashville, Oklahoma City, Raleigh, and Vancouver, the company serves over 2,000 customers, including many of the largest, most sophisticated and complex transportation service companies in North America. TMW is a Trimble Company (NASDAQ: TRMB) and part of the international Transportation and Logistics Division.
For more information about TMW Systems or other products, click here to go to Utility Products' Buyers Guide.