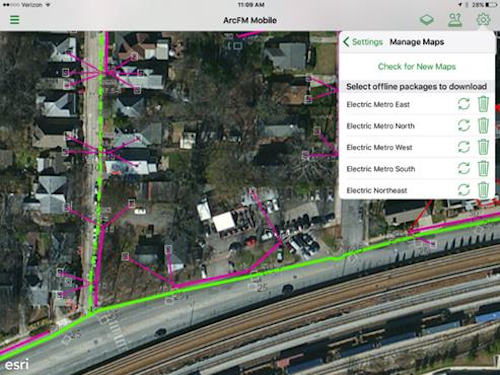 Utility equipment: Schneider Electric recently announced the launch of version 3.0 of its utility-scale mobile GIS, ArcFM Mobile. Using the solution, IT administrators will spend a fraction of the time they have in the past preparing geospatial data for offline use and managing the system. This advancement also gives administrators the option to break the data up by regions of service territory, so crews can download only the information that is pertinent to their job.
ArcFM Mobile allows for a significantly improved experience for end users, including a more intuitive display of online versus offline content. With the new enhancements, users can download the data they need quickly, and updates to the enterprise GIS can be frequently and efficiently synchronized to their devices. Most notable, however, the enterprise services-oriented technology scales to gigabytes of data and thousands of users to support the largest of utilities as well as the smallest.
Despite a widespread need, utilities have struggled to find cost effective solutions that give reliable and scalable mobile access to GIS data. ArcFM Mobile is the first solution to fully address the market need for utility-scale mobile GIS by organizations that rely on ArcGIS for their management of their assets.
The new solution offers a lower total cost of ownership for mobile GIS than ever possible, allowing utilities to support critical business processes in an environment of tighter budgets and evolving workforce.
With Schneider Electric's ArcFM Mobile 3.0:
IT administrators will spend drastically less time managing the system and offline content, significantly reducing administrative costs
Field workers will require very little training and experience less frustration as needed information is constantly at their fingertips
Large utilities can support hundreds or thousands of users and gigabytes of GIS data.
About Schneider Electric
Schneider Electric is the global specialist in energy management and automation. With revenues of €25 billion in FY2014, our 170,000 employees serve customers in over 100 countries, helping them to manage their energy and process in ways that are safe, reliable, efficient and sustainable. From the simplest of switches to complex operational systems, our technology, software and services improve the way our customers manage and automate their operations. Our connected technologies will reshape industries, transform cities and enrich lives.
For more information about Schneider Electric or other products, click here to go to Utility Products' Buyers Guide.