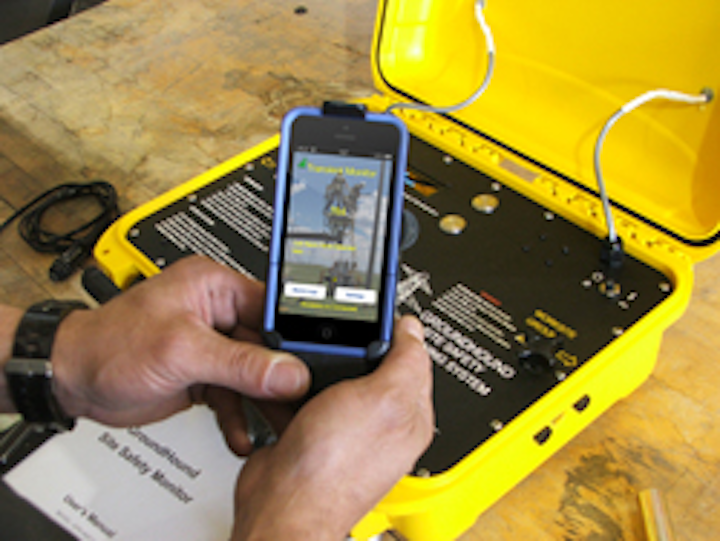 Work safety equipment: Advantage Electronic Product Development's Multi-function GroundHound Site Safety Warning System is an instrumentation system for the protection of linemen on a work site. The system consists of a Sensor Unit and a Handheld Unit communicating via wireless protocol. The sensor unit, a self-contained ruggedized case that is safety yellow, is connected to the worksite ground and lies 20 feet away from it.
The sensor can be set to monitor and alarm on three levels of hazard, using an emergency flashing light and an audible alarm which is loud enough to alert the crew above the sound of a typical worksite's running trucks and bobcats. The handheld unit, a smart phone is clipped to the foreman's belt and contains additional alarms. When an alarm is triggered at the sensor the phone vibrates and sends an audible alarm to the foreman.
For more information about Advantage Electronic Product Development or other products, click here to go to Utility Products' Buyers Guide.