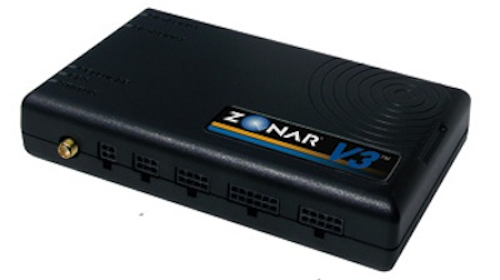 Zonar, fleet management provider of electronic fleet inspection, tracking and operations systems, introduces the V3 telematics platform as the next generation to its set of solutions. The V3 collects data directly from the vehicle electronic control module (ECM), integrates that information with satellite global positioning system (GPS) readings, and transmits the data over 3G networks for immediate and insightful high-precision reporting.

The V3 features GPS tracking capability, 3G high-speed data connection, built-in accelerometer, WiFi and ultralow power sleep mode-all at original equipment manufacturer (OEM) quality levels cited to be far above other devices in the industry. This technology provides fleet managers with essential information to make important operational decisions, improve data and tracking accuracy, and increase overall safety and efficiency.

With parallel time and frequency search capabilities that instantly find satellites, anti-jamming technology and low power consumption, the GPS receiver built into the V3 provides position accuracy in the most challenging environments.

Zonar

For more information about Zonar or other fleet inspection systems, click here to go to Utility Products' Buyers Guide.