Vehicle Tracking Device from NexTraq
Fleet management: NexTraq's newest device offers the latest technologies to extend capabilities beyond just vehicle tracking.
Sep 10th, 2013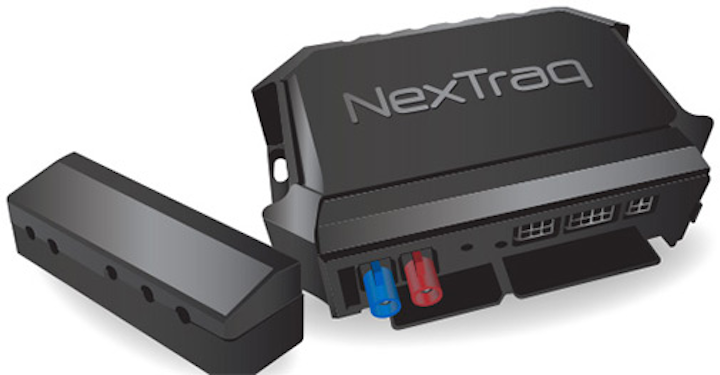 Atlanta – Fleet tracking: NexTraq®, a GPS fleet tracking and asset management company, announced the availability of its hardware offering, the VT-2400 series. Going beyond just vehicle tracking, these first-to-market devices include technology that monitors aggressive and dangerous driving behaviors such as harsh braking, cornering and jack rabbit starts. Additionally, fleet tracking telematics leader NexTraq offers a Tamper Shield to cover device cables to prevent tampering and ensure an accurate reading.

NexTraq's latest vehicle tracking device tracks in one-minute intervals and comes with a built-in accelerometer which lets business owners and fleet managers proactively monitor driver behavior and gain a thorough understanding of how their drivers are using their vehicles. NexTraq's associated Driver Safety Scorecard Report can show the results of these "events" for further driver coaching.

In combination with the accelerometer, the new NexTraq device also offers gyroscope technology to ensure precise tracking of a vehicle's movements to ensure an accurate reading. Customers are able to set up pre-defined thresholds for events and review the Driver Safety Scorecard Report to proactively increase driver safety and reduce the number of driver-related accidents. These capabilities not only keep your driver safe, but prevent costly liability claims or accidents, protecting your business¹s reputation.

Mike Scarbrough, CEO of NexTraq, said, "As a company rich with industry firsts, the new vehicle tracking devices take our hardware offerings to the next level. We researched and developed this device to ensure we can provide the most advanced hardware offering in the telematics industry. Our ability to manufacture and quality control these devices ensures our customers get the highest quality hardware on the market."

Additionally, the device offers battery back-up and an internal antenna for further prevention of tampering. Available on the 3G network for better coverage and reliability and allowing for growth to 4G technology, the hardware device is Bluetooth®-enabled and supports J-Bus connectivity for heavy trucks.

For more information about NexTraq or other products, click here to go to Utility Products' Buyers Guide.