Truck accessory: Aluminum Service Bodies from Highway Products
Utility trucks: Light Weight Aluminum Service bodies meet growing industry and customer demands for green fleets.
Sep 25th, 2013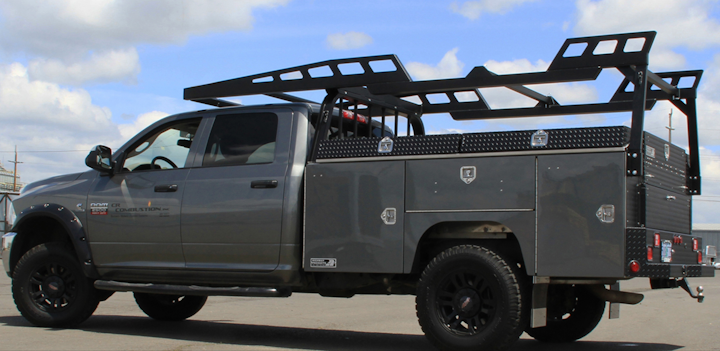 White City, OR – Utility work trucks: Highway Products, Inc. manufactures Light Weight Aluminum Service bodies to meet the growing industry and customer demands for Green Fleets. The company has specialized in aluminum manufacturing since inception in 1980. Their Aluminum Service bodies are 45 per cent lighter than steel and about 15 per cent lighter than fiberglass.
"We learned very quickly what products weathered the elements. Aluminum not only lasts virtually forever, but you get the benefit of light weight which allows you to carry more cargo in a lighter-GVW vehicle. Plus, lighter weight Service Body gives better fuel economy resulting in less emission and reduces wear and tear and maintenance on the vehicle" said Gene Gros, President and founder of Highway Products.
Highway Products specializes in custom manufacturing and customizes service bodies to meet customer needs and specifications. They build service bodies to fit all truck brands and bed sizes offer unique features like top open boxes and baskets to maximize storage capacity, optional Lockable center hatch that makes the bed area secure and theft and weather resistant, custom slide out drawer for side compartments and a 2,000 lbs. capacity Slide-out Cargo Tray for easy and quick accessibility to heavy tools stored in the bed area.
For more information about Highway Products or other products, click here to go to Utility Products' Buyers Guide.