Fleet management: Mobile workforce management integration
Vehicle management software: The integration between Clevest MWFM and Caddo's SEDC CIS closes the gap between order creation and order completion and allows the utility to focus on member service.
Sep 17th, 2013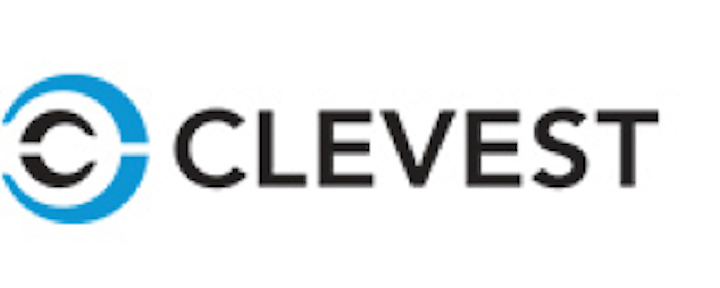 Utility equipment: Clevest Solutions Inc., a provider of mobile workforce automation software exclusively for the utility industry, announced that Oklahoma-based Caddo Electric Cooperative has successfully expanded its Clevest Automatic Vehicle Location (AVL) solution to include Clevest's Mobile Workforce Management (MWFM) solution and integrated it with its SEDC Customer Information System (CIS) to improve the efficiency of its field operations.
"Caddo's deployment demonstrates how our AVL system can be extended to incorporate a fully integrated MWFM system and how the combined solution is tightly aligned to support integration with SEDC. The combined technologies help utilities like Caddo drive even greater efficiencies and cost savings from their field operations for a stronger competitive advantage," emphasized Robert Dreskai, Market Manager, Cooperative and Municipal Utilities, Clevest. "Interoperability has become an increasingly critical requirement in a utility's IT environment, and our mobile solutions can be easily interfaced to a broad range of enterprise applications, including CIS, GIS and OMS solutions," Dreskai added.
Oscar Codopony, Director of Operations, Caddo Electric explained, "Clevest has proven itself as a solid technology partner with its industry-specific, functionally-rich mobile platform. Both its meter exchange and AVL solutions have delivered significant value to our field operations and, in turn, our members. We've also been impressed at the interoperability of the Clevest suite, which was a key factor given we required technology that integrated with SEDC to go fully mobile with our service work."
The integration between Clevest MWFM and Caddo's SEDC CIS closes the gap between order creation and order completion and allows the utility to focus on member service. Now, within seconds, service orders created in SEDC are dispatched wirelessly to a truck and simultaneously appear on the AVL map for supervisors. As orders are finished throughout the day, field crews send completion details back to the office where Caddo's CIS is updated in real-time. By automating the service order cycle, Caddo is achieving higher standards of performance in the field and enhancing customer satisfaction.
The deployment expands on Caddo's existing Clevest AVL solution, which provides utilities with a comprehensive view of their asset infrastructure and the real-time, GPS-based location of vehicles within it. To predict and respond to major and minor outages more safely and efficiently, Caddo integrated the MultiSpeak-certified AVL system with its Milsoft DisSpatch outage management system (OMS). In addition, the coop previously implemented Clevest's Smart Meter Exchange solution to streamline the meter deployment process for its recent AMI project.
About Clevest
Clevest provides software for mobile workforce automation and smart grid operations exclusively for electric, gas and water utilities. Over 125 utilities worldwide have chosen Clevest to transform their field operations by harnessing the power of our software and deep domain knowledge of mobile computing and utility operations. Clevest¹s award-winning platform powers a product suite that includes mobile workforce management, real-time automated vehicle location, meter reading solutions and a patent-pending configuration tool, as well as the only complete solution for smart grid deployment operations and maintenance activities.
For more information about Clevest or other products, click here to go to Utility Products' Buyers Guide.