Truck accessory: HD dully wheels
American Force Wheels creates new design for work trucks.
Sep 12th, 2013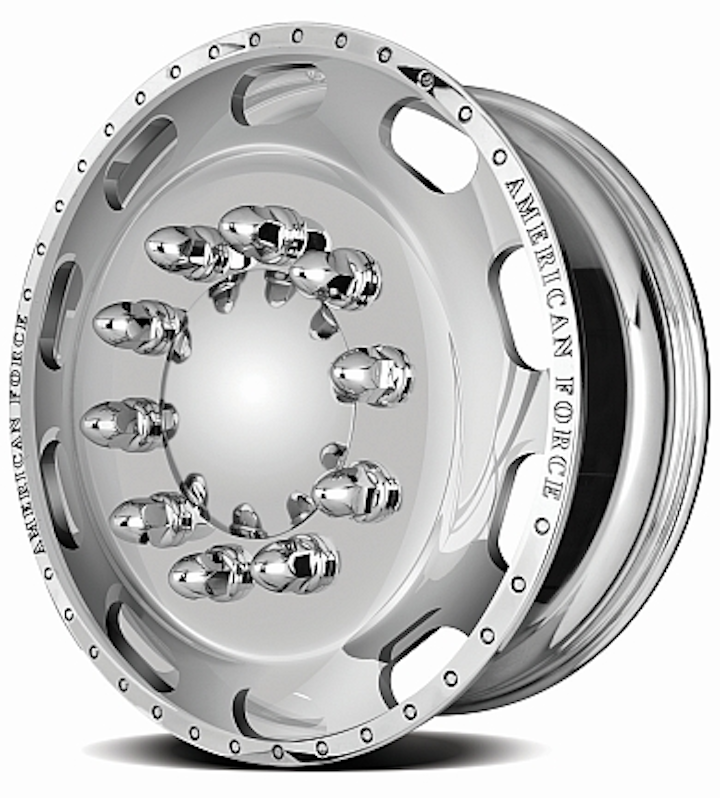 Miami, FL – Truck accessories: Heavy-duty work trucks designed for function. But that doesn't mean these vehicles can't look good while getting the job done, and a great place to start is with the new "HD" dually wheel from American Force Wheels. Custom manufactured in the U.S.A. from 6061 forged aluminum and high-quality materials, the HD dually wheel is available in three sizes and two lug fitment configurations.

"The dedicated heavy-duty work truck is often neglected when it comes to customized styling, but not by American Force Wheels," says Ray Shadravan, President, American Force Wheels. "Our new HD dually design delivers all the function demanded by the hardest working trucks, while still offering a great unique look."

The new American Force Wheels' dually HD is available in 22-inch, 19.5-inch and 19-inch fitments in either a 10- or 8-lug configuration. The wheel's heavy-duty application allows for pairing with commercial-grade semi-truck tires, a combination that provides for longer tire life and increased load-carrying and towing capacity.

Available in mirror polish finish, the HD wheels directly bolt on and, as with all American Force Wheels products, carry a lifetime warranty.

For more information about American Force Wheels or other products, click here to go to Utility Products' Buyers Guide.