Utility vehicles: Secure vehicles with STRATTEC Security's BOLT Locks
Utility vehicles: Secure vehicles with STRATTEC Security's BOLT Locks


Jun 19th, 2013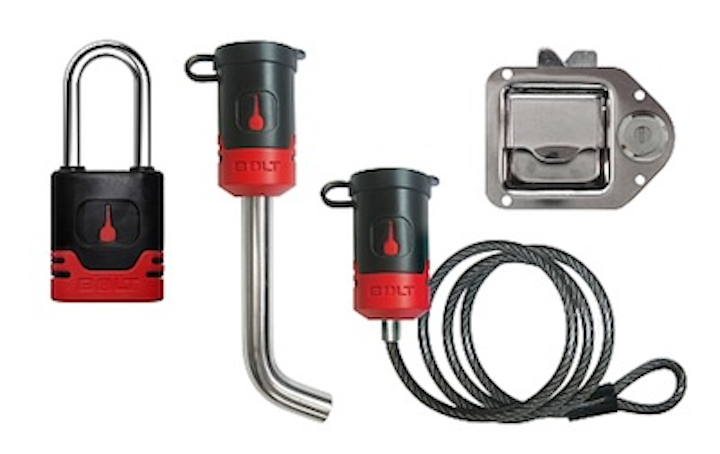 Milwaukee—Safety products: BOLT lock technology by the STRATTEC Security Corp. offers patented, breakthrough one-key lock technology, enabling you to permanently program a variety of locks to your vehicle ignition key, eliminating the need for multiple keys, which can add weight to an already overworked key ring.

BOLT offers receiver locks, cable locks and padlocks, enabling your to secure gates, doors, toolboxes, spare tires, trailers and more. And a single key can be programmed to several different truck, trailer and equipment locks, saving both time and expense.

Matching the BOLT lock to an existing key is easy. When an ignition key is inserted into the BOLT lock cylinder, spring-loaded plate tumblers move up and down until they are matched to that exact key. The first time the key is rotated, the cylinder is uniquely coded to that key. When the key is removed, the cylinder moves into the locked position. When the key is turned again, it rotates to the unlocked position.

All BOLT locks feature automotive-grade technology and material, such as a six-plate tumbler sidebar and a large cylinder, making them nearly impossible to pick. And with the highest corrosion-resistance rating on the market, BOLT locks offer high quality and durability.

About STRATTEC
STRATTEC Security Corp. is the world's largest manufacturer of automotive locks, keys and related access control products, and is the primary lock supplier to Ford, GM and Chrysler. STRATTEC's history in the automotive business spans 100 years.

For more information about STRATTEC Security or other locks, click here to go to Utility Products' Buyers Guide.