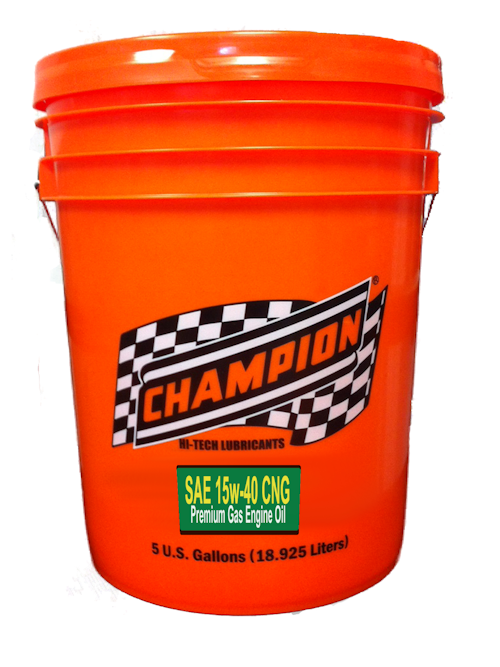 Engine Lubricants: Specifically designed to be used with vehicles powered by Compressed Natural Gas (CNG), Liquid Natural Gas (LNG) or Propane, the 15w-40 multi-grade viscosity has reduced ash content and is engineered for longevity and durability.
Other features of Champion's new oil include: superior valve recession protection,
low oil consumption, piston deposit control, good TBN retention, shear stability, enhanced valve train wear protection, excellent cold start protection, designed to control and reduce pre-ignition, advanced oxidation control, long life, and low exhaust emissions.
The Champion Low-Ash 15w-40 Synthetic CNG Engine Oil is available in 5-gallon pails, 55-gallon drums and 330-gallon totes.
For more information on Champion or any other product, click here to go to Utility Products' Buyers Guide.