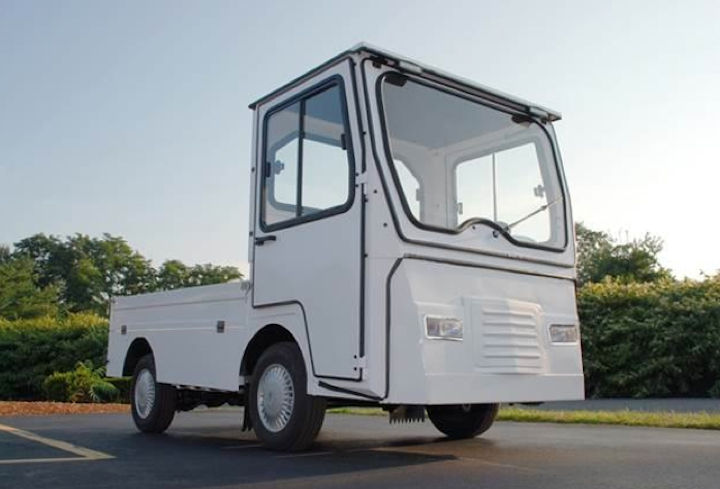 Commercial vehicles: STAR EV (Brand of JH Global Services Inc.) introduces the 48 Volt DC and 72 Volt AC all-electric U Series Heavy Duty Utility line featuring all-American made Curtis Cabs. Curtis Industries, LLC is a leading manufacturer of quality cab enclosures and related accessories for compact tractors, utility vehicles and golf cars.
The STAR EV U Series 48 Volt DC and 72 Volt AC trucks are extremely versatile, boasting up to 2,200 lbs of carrying capacity! Equipped with a material-handling grade Curtis programmable controller, the U Series can be purchased in LSV or non-LSV versions. In addition, the Star EV Custom Solutions team can design any U Series platform to meet your specific application needs. We specialize in designing multi- purpose aluminum boxes, ladder racks, removable stake sides, and more.
The Curtis built cab features quick release removable doors, heavy gauge powder-coated steel construction and it has a salt test rating of 400 hours for maximum rust prevention. Other important features include windshield wiper, opening hinged front windshield and sliding rear for maximum ventilation, driver side storage net, easy view side and review mirrors, pre-drilled holes for accessories like strobe and LED front/rear added lighting and much more. Optional fan, heater, defrosters, and more can also be ordered as an option. The STAR EV U Series can also be built as a flat-bed unit without cab for indoor use.

For more information about STAR EV or other products, click here to go to Utility Products' Buyers Guide.