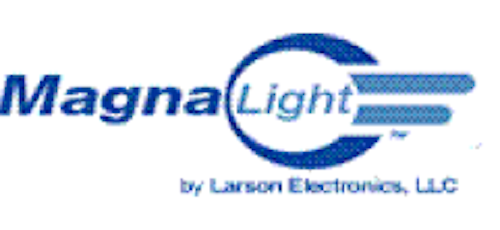 Utility safety: Winter is tough on vehicles and travel. When the unexpected happens, motorists find themselves stranded on the side of the road, and in some instances some very dark places. With a large assortment of caution lights and flashlights, Larsonelectronics.com offers solutions to prepare motorists for battling even the toughest winter weather.
If something unfortunate were to happen and you had to pull over, caution lights could help protect you from further incident or danger. The SL-M, SL-ALM and SL-360-M are all reliable, magnetically mounted strobe lights that operate off of four AA batteries. These strobe lights can be used as caution lights to warn other drivers and emergency vehicles of your location. These caution lights offer quick magnetic mounting and are available in different colors.
Lightweight flashlights are always great to have on hand. The EXP-LED-F4W from Larson Electronics is an intrinsically safe LED flashlight that operates on three AA batteries that will run for 80 hours. The EXP-LED-FX2 also runs off of three AA batteries and has a run time of 14 hours. Both are lightweight and constructed of an oil resistant housing that provides a non-slip grip even when wet. These flashlights are available in black or a safety green that is easy to spot in low lighted areas.
The WL-LED-12-M is a rechargeable light with a magnetic base that is good for attaching to the hood to light up the engine bay. It can run for 4 hours on a single charge and measures only twelve inches long. This light is shipped with an AC and DC charger.
Featuring a housing made of impact resistant resin, an unbreakable polycarbonate lens and an IPX7 waterproof rating, the EXP-LED-HL-X2 provides users with a highly convenient and safe light source that leaves their hands free for work operation. This headlamp provides five operating modes that runs off of three AA batteries.
The EXP-LED-HL-DFX is a dual function headlight that operates on three AAA batteries and provides a low beam and a high beam. This headlamp provides a 13.5 hour run time on a new set of batteries. Two straps are included with this headlamp.
"Winter weather can't be avoided, but being prepared is essential to handling these situations," said Rob Bresnahan of Larsonelectronics.com. "Our caution lights, flashlights, and hands free lighting solutions will become invaluable to you if you get caught alongside the road during winter weather."
All of these items also make a great holiday gift. There is no shipping for orders over $100 and you can be assured Christmas delivery if you order by Sunday, December 22.
Larson Electronics carries an extensive line of LED spotlights, LED hunting lights, colored LED lights, portable work lights and industrial grade LED area lights.
For more information about Larson Electronics or other products, click here to go to Utility Products' Buyers Guide.