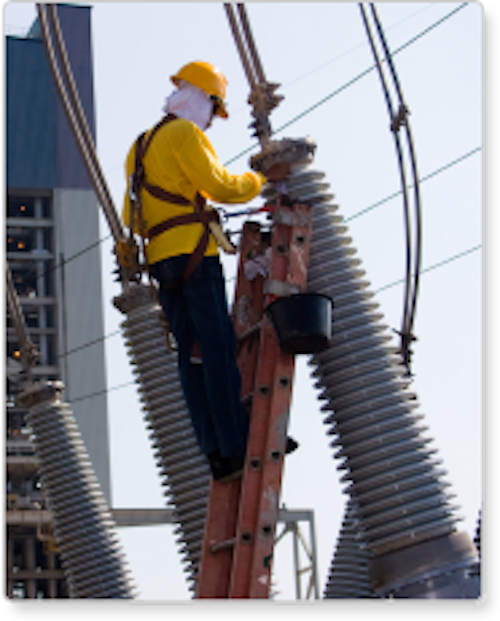 Louisville, KY – Utility equipment: Telogis has introduced Telogis for Utilities, an industry-specific extension of its location intelligence platform. The Telogis platform provides cloud-based telematics, dynamic routing, commercial navigation, real-time work order management and mobile integration services for some of the world's largest electric utilities and utility contractors with large numbers of mobile workers.
"With an industry-wide focus on safety and heightened visibility into where and how teams are performing in the field, Telogis for Utilities was built specifically to address the challenges that this industry faces daily," said Mark Wallin, vice president, product management, Telogis. "Being able to pinpoint where teams are, know their job status, connect with them easily and even share information with partners and contractors all on one screen ­ especially in a storm ­ can be a mission-critical component to keeping teams safe and getting the power back on."
Advanced visibility ­ in good weather and bad
Telogis for Utilities' advanced capabilities work with the back office and the teams in the field to improve safety and drive productivity while delivering real-time visibility into daily operations. When bad weather hits and response and recovery teams are dispatched, Telogis for Utilities is at its best providing the ability to share' access to a user's account so that utility partners and contractors can also visualize the exact locations, status and even critical mobile assets for any given job ­ all on one screen.
Part of advanced visibility is having the right data in the right place. To that end, Telogis for Utilities also supports advanced integrations with Outage Management Systems (OMS) and SAP.
Greater visibility also lends to a utility¹s ability to keep better tabs on how much a vehicle is idling or speeding, vehicle diagnostics, the driving habits of its teams and job arrivals and departures, all of which can all be configured specifically for the needs of the individual utility company.
Improved safety with location intelligence
Telogis for Utilities helps manage driver behavior, starting with real-time in-cab audible alerts for unbuckled seat belts and aggressive driving including hard-braking, fast acceleration and speeding, all behaviors which may result in utility companies and their employees being at higher risk for accidents, higher insurance premiums or even litigation. Telogis for Utilities provides alerts until the driver behavior improves, and includes the option to add the Telogis Coach mobile app that closes the loop with drivers by delivering a snapshot of the driver¹s daily scorecard to the driver¹s iOS or Android powered mobile device.
Turn utility vehicles into secure, mobile LTE hotspots with the Telogis Telematics Hub
The ability to easily connect people and assets no matter where they are can bring operational efficiencies and increased safety to utilities. As part of Telogis for Utilities, Telogis Hub allows for team members in the field to enable advanced telematics, set up a dedicated, secure 4G LTE WiFi hotspot and more ­ all from a single device. Utilities that are looking to improve the driver identification or equipment checkout process can enable Telogis NFC or RFID modules that remove the complexity and hassle of tracking assets and equipment by hand. Telogis Hub also includes options for in-vehicle cameras or other advanced sensors that instantly connect management and teams in the field to ensure safety and productivity.
For more information about Telogis or other products, click here to go to Utility Products' Buyers Guide.