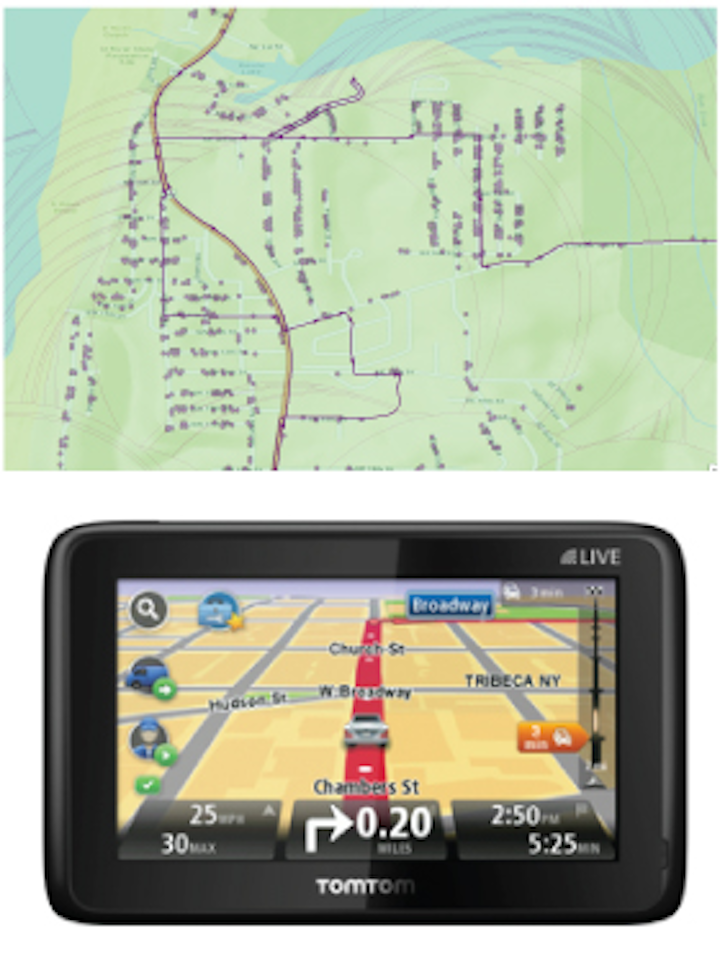 Columbia, MD – Energy meter: RouteSmart Technologies announces RouteSmart for ArcGIS 2013 with AMR (automated meter reading) Routing Solution. The AMR Routing Solution will allow utility operations to fully realize the savings of AMR meter reading by dramatically decreasing distances traveled.
RouteSmart for ArcGIS 2013 with AMR Routing Solution allows utilities with AMR meters to input ERT read ranges based on manufacturer specs and observed ranges to create driving paths that minimize the number of streets needed to travel to read all meters. Dramatic savings of time and mileage can be achieved by developing new, compact cycle days. Utilities can achieve reductions in route time and travel distances by 50% or more when ERT ranges are 750 feet or greater!
Once route plans have been created, export functionality provides field crews with in-vehicle navigation via TomTom that is seamlessly integrated with the RouteSmart AMR Routing Solution. Move through large, complex, efficient routes with ease with the help of TomTom's spoken and visual cues based on the RouteSmart-optimized read order sequence.
Optimizing utility meter reading routes can be a complex and time-consuming task involving datasets that include tens or hundreds of thousands of address points. RouteSmart for ArcGIS provides a complete set of tools to help solve these problems quickly. RouteSmart for ArcGIS allows users to perform cycle day balancing and route planning, as well as mixed-mode meter read order optimization all in one integrated software package. RouteSmart for ArcGIS operates within Esri's ArcGIS platform and is continually enhanced and updated to maintain compatibility with Esri's technology environment. Firms around the globe rely on the power of RouteSmart for ArcGIS to manage their complex operations.
Exceed your goals of reducing miles and increasing asset utilization with the help of RouteSmart Technologies, Inc.
For more information about RouteSmart Technologies or other products, click here to go to Utility Products' Buyers Guide.