Safety products: Automatic tire chain kit
Commercial vehicles: Onspot automatic tire chain kit compatible with Liquid Spring suspension
Jul 31st, 2013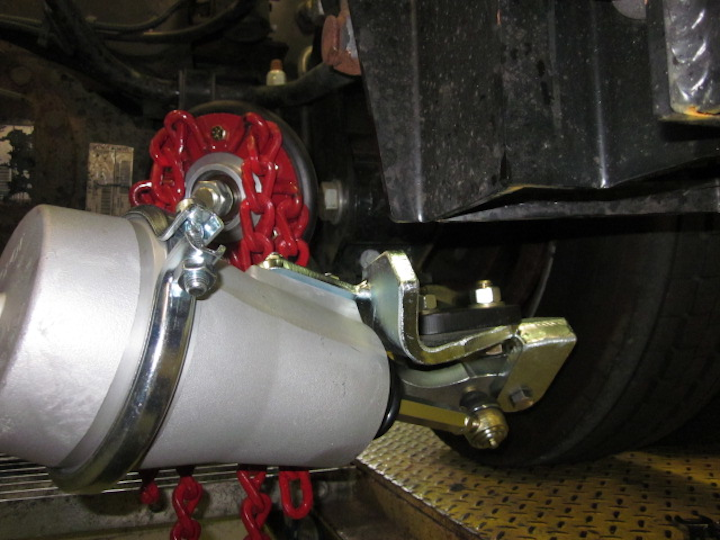 Safety products: Onspot of North America announces the availability of an automatic tire chain kit designed to be compatible with Liquid Spring suspension that has been released for the Ford F-450 ambulance chassis.
Working together, the two companies have arrived at a solution that provides a great ride and instant traction on snow and ice.
For more information about Onspot or other products, click here to go to Utility Products' Buyers Guide.