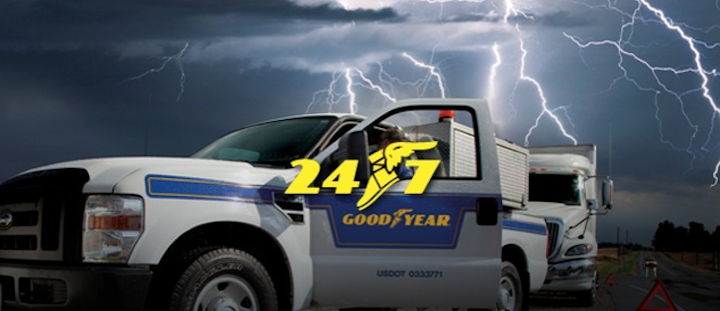 AKRON, OH—Utility trucks: The Goodyear Tire & Rubber Co. has introduced an updated tire – the Goodyear G661 HSA 19.5" – that helps deliver long miles to removal and scrub resistance.
The Goodyear G661 HSA 19.5" contains the following features:
· A multi-compound layered tread construction designed to help extend tread life;
· Up to 18/32nds tread depth;
· A high-scrub compound and robust sidewall to help provide premium performance in tough service applications;
· Three-belt construction with penetration protectors to help resist cuts and punctures for enhanced toughness and long casing life;
· Goodyear's Tredlock Technology, which features interlocking microgrooves to stabilize the tire's tread in order to help deliver high mileage.
The G661 HSA 19.5" is available in size 245/70R19.5, Load Range G. Another size, 225/70R19.5, also Load Range G, will be available in July 2013.
Goodyear Commercial Tire Systems offers the Total Package Solution of industry-leading tires, services and profitability tools to help commercial trucking fleets lower their total cost of ownership.
For more information about Goodyear or other products, click here to go to Utility Products' Buyers Guide.