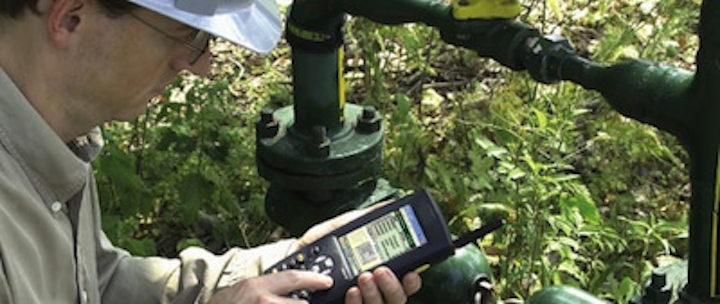 Clevest Solutions Inc., a provider of mobile workforce automation software including smart grid operations exclusively for the utility industry, has successfully deployed its Meter Reading solution on Trimble's Ranger 3 rugged handheld devices for Michigan's Consumers Energy. The combined solution is helping Consumers to perform multiple advanced field activities using a single handheld device.

"One of the foundational principles behind our mobile platform for the utility industry is maximizing the versatility and functionality of our field solutions," explained Don Gibson, Senior Partner Manager, Clevest. "We've proven this repeatedly by successfully integrating our software with other key enterprise applications, and the Trimble partnership demonstrates our ability to integrate from a hardware perspective. What this means for utilities with meter reading initiatives like Consumers Energy is that they can support AMR, optical probing, picture capture, GPS and barcode scanning all on one device, as opposed to needing multiple devices to manage different types of work."

Both Clevest's Meter Reading and Mobile Workforce Management (MWFM) solutions now support the rugged and versatile Trimble Ranger 3 handheld computer. Combined with Clevest's mobile solutions, the Ranger 3's integrated AMR, Bluetooth, cellular and Wi-Fi radios bring real-time communications to a utility's workforce, drive more productive, higher-value time for mobile workers and improve the overall efficiency of meter reading operations for hundreds of service order types. The Ranger 3 also supports a wide range of accessories, such as visual hazards and GPS, which measurably improve workforce safety and productivity.

Consumers deployed Clevest's Meter Reading solution to mobile workers in selected areas of its service territory. Using the Ranger 3 handhelds, technicians are now accessing meters remotely, dramatically shortening the time it takes to read and collect metering-based data across all routes, and improving the accuracy of meter data. Technicians are also using the solution to automatically capture the GPS coordinates of meters and to document meter locations and conditions with digital pictures, which can be used to update back office GIS or mapping systems so system models are as current and accurate as possible.

In future phases, Consumers plans to expand the deployment across its service territory as well as to implement additional capabilities, such as synching from the field wirelessly throughout the day in real-time, using the integrated barcode scanner to validate meter numbers, and collecting interval meter data in the field via optical probing.

Across the Clevest customer base, approximately 200,000 service orders and 20 million meter reads are currently processed each month by utilities using the company's Meter Reading solution.

About Trimble
Trimble applies technology to make field and mobile workers in businesses and government significantly more productive. Solutions are focused on applications requiring positioning or location, including surveying, construction, agriculture, fleet and asset management, public safety and mapping. In addition to utilizing positioning technologies such as GPS, lasers and optics, Trimble solutions may include software content specific to the needs of the user. Wireless technologies are utilized to deliver the solution to the user in the field and to ensure communication between the field and the office. Founded in 1978, Trimble is headquartered in Sunnyvale, California. For more information visit www.trimble.com

About Clevest
Clevest provides software for mobile workforce automation and smart grid operations exclusively for electric, gas and water utilities. Over 125 utilities worldwide have chosen Clevest to transform their field operations by harnessing the power of our software and deep domain knowledge of mobile computing and utility operations. Clevest¹s award-winning platform powers a product suite that includes mobile workforce management, real-time automated vehicle location, meter reading solutions and a patent-pending configuration tool, as well as the only complete solution for smart grid deployment operations and maintenance activities.

For more information about Clevest or other products, click here to go to Utility Products' Buyers Guide.