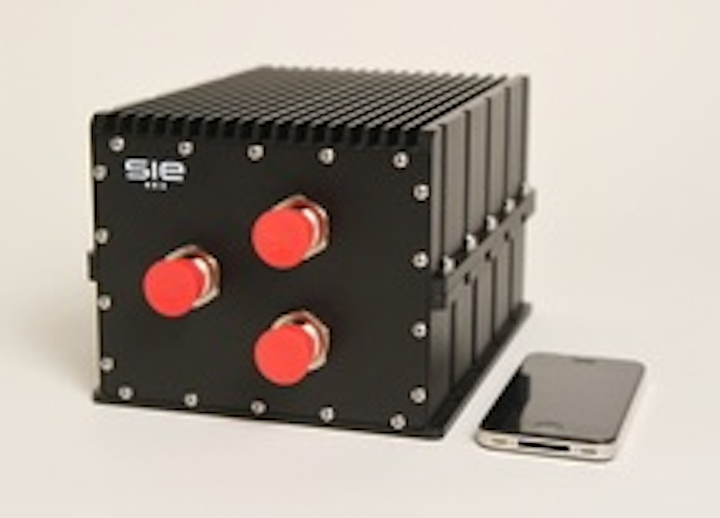 Brockton, Mass.—SIE Computing Solutions Inc., a provider of rugged electronic systems for mission-critical and performance-critical embedded computing platforms deployed in harsh environments, has unveiled its new Mupac Small Form Factor line, the 760 Series. The initial two products in the 760 Series include an IP67 NEMA Rated Version and IP50 NEMA Rated Version. In addition to the standard offerings, the Mupac Small Form Factor line can also be customized for a wide variety of unique specifications.

The Mupac Small Form Factor Series is designed for mission- and performance-critical communications and intelligence. The compute platforms allow data processing in the field in a fully transportable, highly rugged computing module that improves speed and efficiency by completing processing in the machine, at the distributed level, before delivering data upstream. Instead of a passive backplane solution, the Mupac Series is a complete distributed computing module – fully portable in everything from a UAV to a backpack.

The 760 Series is rated to operate in temperatures ranging from -10 to 60 degrees Celsius. These highly configurable Small Form Factor compute platforms can be quickly deployed with Intel Core i3/i5/i7 multi-core processors with up to 4 GB RAM, allowing the 760 Series to bring high-end compute-class performance into harsh industrial and military environments where extreme temperatures, air particulates, liquids and vibration prevent the use of standard commercial computers. Deploying high-end, multi-core compute-class performance in any harsh environment is further facilitated by the 760 Series' small size. Standard sizes start at 3.25"H x 6.5"W x 8.5"D and 5.25"H x 6.5"W x 8.5"D, with custom configurations available.

Standard I/O includes dual DVI display: one DVI-I (DVI-D+VGA) and one DVI-D; GbE Ethernet Port, 8 x USB 2.0, 2 x RS-232, 2 x SATA 3Gb/s with RAID 0, 1 support; and 1 x 6-pin header for KB/MS along with Realtek ALC888 HD supported Audio. The 760 Series' configurability is enhanced by its Mini PCIe Expansion Slot that can be configured by SIE for video capture, DOM, wireless and many other functions.
For more information on SIE Computing Solutions or other data processing, click here to go to Utility Products' Buyers Guide.