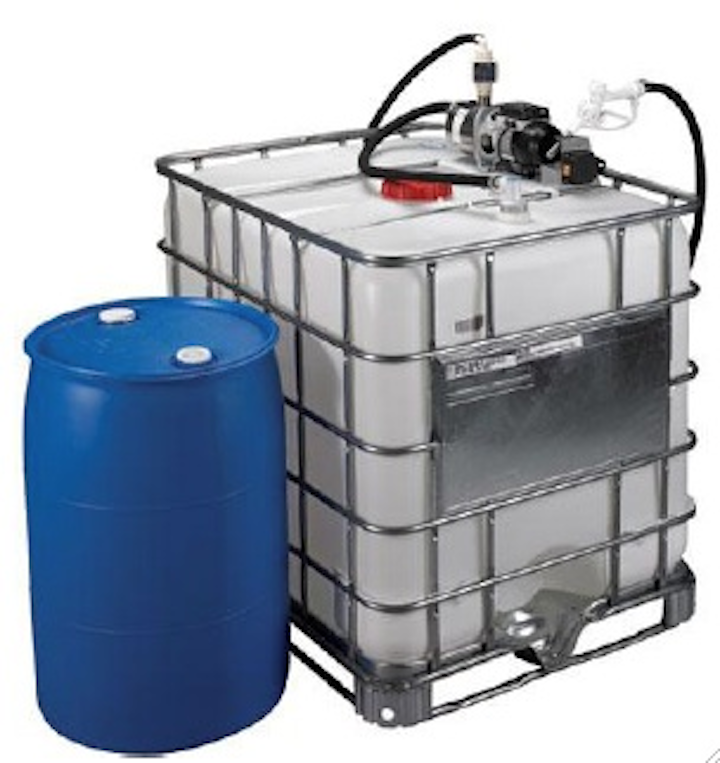 The Environmental Protection Agency has mandated that manufacturers of diesel-engine powered vehicles reduce nitrogen oxide (NOx) emission levels. Many manufacturers turned to Selective Catalytic Reduction (SCR) as a method for achieving the mandated targets, and urea-based Diesel Exhaust Fluid (DEF) is the key ingredient of this process. A closed DEF-dispensing system helps maintain DEF integrity by eliminating the need to install, remove or clean a dip-tube.

With the DrumQuik PRO dispensing system from Colder Products Co., the dip-tube is installed by the chemical packager and travels with the DEF container. Upon arrival at the station or filling site, the rugged dispensing coupler can be easily connected by the user. The easy-to-use, closed-system design combines into one integrated unit a recyclable bung closure and dip-tube with a reusable quick disconnect coupler, ensuring that both sides are sealed from point-of-origin to point-of-use.

For safe and efficient delivery of DEF from bulk transfer containers, the DrumQuik PRO system is comprised of two components compatible with ISO 22241: a polypropylene coupler and a polyethylene drum insert assembly. The drum insert assembly contains a bung closure and dip-tube and can be shipped as part of the container package, safely sealing it from the point of fill to point of use. No special tools are required to connect the coupler to the system. Clean-up and disposal are easier, because the low-cost drum insert and dip-tube can provide single-trip or multi-use capability. It can be disposed of, recycled along with the container or reused with a new container. DrumQuik PRO products are also available with color coding or keying options as additional safety features.

A built-in vent port allows connection of a filter to protect the DEF from air exposure and prevent contamination. A centrifugal pump can be connected to the coupler's discharge pump to facilitate DEF delivery. The closed dispensing system's color coding or keying options offer additional safety.