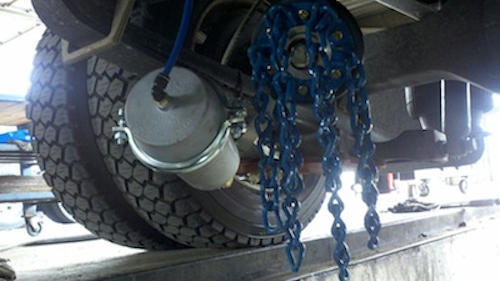 Stratford, Conn.—Onspot Automatic Chains announces the release of its automatic tire chain kit for the new International Terrastar with air suspension. A kit is also available for the Terrastar with spring suspension.

Onspot thanks Camions International in Quebec City, Quebec, Canada for "proofing" this kit on their parts delivery truck.

For more information, contact Onspot at 800-766-7768 or www.onspot.com.