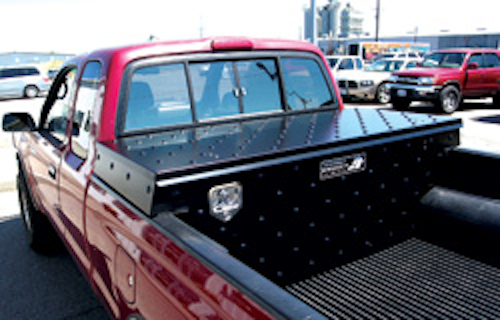 If you're looking for something different for your new pickup, here's a glimpse of Highway Products' new Gladiator saddle box. The distinctive looking designs not only look battle ready, but, like all Highway Products, they're built with the same metal thicknesses (100 percent heavy gauge, 1/8-inch aluminum), locks and hinges the company uses on its semi truck tool boxes.

The standard color is powder-coated black, but the color you want is the color you'll get. Highway Products has built new products for the trucking industry, from pickups to semis, since 1980.

Highway Products Inc.