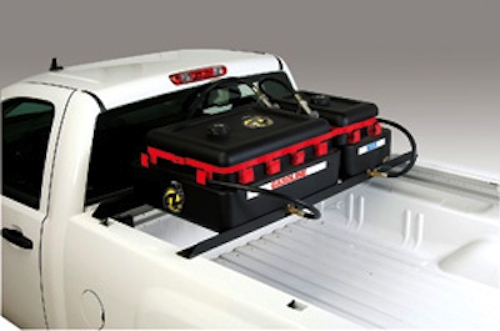 EZ Fill 35/15-gallon split fuel transfer tank is made of heavy-duty, high-density poly plastic. Features include tethered, heavy-duty commercial gas caps; commercial hose and nozzles with heavy-duty safety hooks; multiple hose hooks; multiple labeling options; universal threaded mounting points; and locking gas valves.

Forestry Suppliers' complete selection of Department of Transportation (DOT) safety fuel cans are featured in its current catalog.

Forestry Suppliers Inc.