Towable mini excavators save fuel
Innovative Equipment launches TMX Towable Mini-Excavators line.


Jun 15th, 2011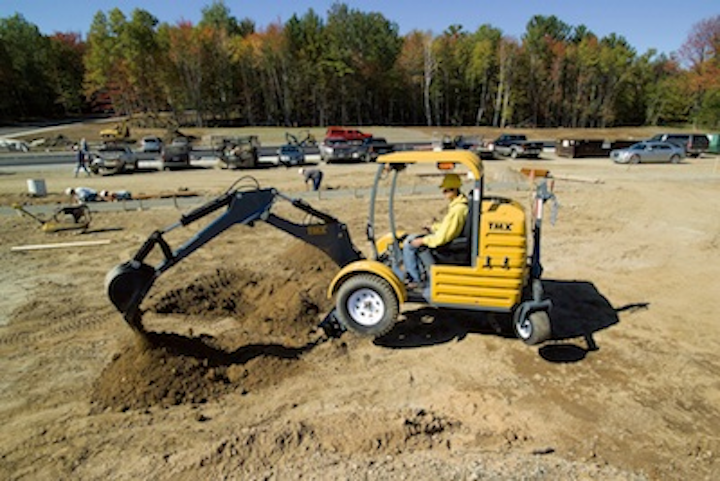 Schofield, Wis.—Innovative Equipment introduces the new line of TMX Towable Mini-Excavators. Featuring a quick-on and quick-off hitch system, the TMX units can be hooked behind a standard 1/2-ton pick-up, van or light-duty tow vehicle, saving fuel and hassle. No trailer is needed, and no CDL license is required.

Unlike conventional mini-excavators, TMX units eliminate tracks by utilizing zero-turn technology common on lawnmowers. The zero-turn rotation enables convenient access to tight locations and allows work on well-established lawns or greens by virtually eliminating the potential for turf damage. Drive tires are designed for mud terrain, ensuring performance and traction in demanding applications.