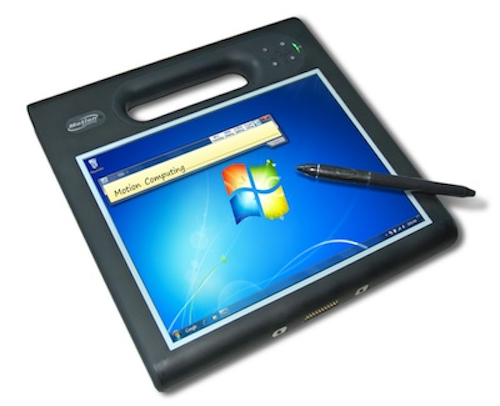 Austin, Texas—Motion Computing, a provider of tablet PCs and supporting mobility solutions, has announced that Kansas City-based Burns & McDonnell, a full-service engineering, architecture, construction, environmental and consulting services firm, is utilizing Motion F5v Tablet PCs for increased time savings, productivity and efficiency at the point of service.

When the Business and Technology Services (BTS) division of Burns & McDonnell was first created 11 years ago, a combination of paper, pens, personal digital assistants (PDAs) and global positioning systems (GPS) were used to support data collection and analysis both in the office and out in the field. However, the department was quick to look for alternatives as it needed a better way to collect, move and manage data from the field to the office–the paper and pencil process was time-consuming and error-prone, and the PDAs' screens were much too small.

Always eager to provide the best solutions to make their clients successful, the company held an intensive evaluation of the mobile computing market when a Florida-based power company required a truck-mounted mobile device for field use. Burns & McDonnell executed a best-of-breed analysis and found Motion Tablet PCs to be to be among the top mobile computing devices on the market and fit the company's requirements—connected and rugged, yet lightweight and powerful enough for field use.

Since then, Burns & McDonnell has continued to reevaluate its mobile computing solutions as new technologies and tablet PCs have come to market, however, the company has remained with Motion.

"When factoring in price, performance, features and usability, the F5 was the complete package," said Bryan Claxton, associate project manager, Burns & McDonnell.

According to Claxton, tasks have gone from taking weeks to just seconds with Motion Tablet PCs. Burns & McDonnell is no longer squandering time on paper-based processes, attempting to decipher handwritten notes and waiting for hard copies to travel to and from the office. All data collected on the tablet PCs is available in near real time, meaning increased productivity due to the constant flow of communication and access to information at the point of service.

"There are many benefits that come with using Motion Tablet PCs," said Claxton. "The auditors are more productive since they are able to digitally capture information at the point of service, which means the data is less error-prone and available in real time. The data then goes immediately into reporting and auto-populates the software for analyzing. No more transposing handwritten notes – we collect the data once, instead of having to touch it three or four more times before the next step of the process."

During a recent facility audit project for a large cleaning supply client, Burns & McDonnell was able to track over 800 deficiencies and issues during the audit period and report back to the client within five days—three to four weeks faster than without the solution. The mobility solution helped them cut two-thirds of the time previously required to execute the entire process.
For more information about Motion Computing or other tablet PCs, click here to go to Utility Products' Buyers Guide.