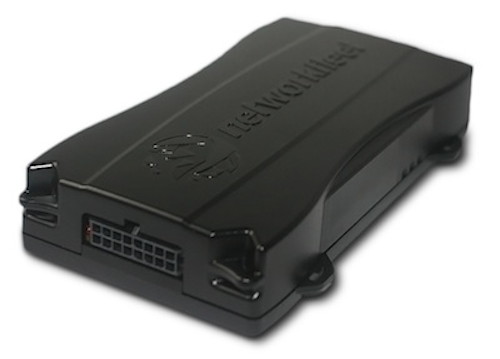 San Diego—Networkfleet, a wireless fleet management company, has announced the launch of the Networkfleet 5000 Series of fleet tracking hardware. Compatible with light, medium and heavy-duty vehicles, the 5000 series offers 24/7 visibility into fleet assets, enabling fleet managers to easily locate vehicles in real time and monitor specific vehicle data such as mileage, speed, fuel consumption, and diagnostic trouble codes to improve operations and reduce costs.

Built in the Networkfleet tradition of rugged, automotive-grade design, the 5000 product line features two hardware devices. The 5200 is an affordable GPS tracking device, while the 5500 adds the capability of connecting directly to the vehicle's diagnostic port to continually monitor engine status. Both include a faster processor, built in accelerometer and multi-port options.

The Networkfleet 5000 Series offers these features and benefits:

• Vehicle Diagnostics: Patented remote diagnostics capabilities on the 5500 enable monitoring of diagnostic trouble codes, ignition status, speed, odometer, fuel efficiency and more.
• Easy Installation: Plug & play design provides for easy, quick installation without splicing wires.
• Internal Antenna: Both the GPS and cellular antennas are contained internally in the device. An optional window-mount GPS antenna is also available.
• Serial Port Functionality: The serial port allows for integration with compatible Garmin devices using a Garmin FMI cable and also integrates with laptops and other devices by providing a constant NMEA data feed.
• Sensor Detection: Includes sensor ports for monitoring various voltage events occurring within the vehicle, such as Power Take Off (PTO) engagement/disengagement, secondary engine on/off, and door open/close.
For more information about Networkfleet or other fleet tracking hardware, click here to go to Utility Products' Buyers Guide.